Minecraft is quite a popular game amongst the youngsters: An estimated 33 million copies of the game have been sold, according to Wikipedia.
The latest offer from Minecraft is named Realms, which is a paid service that allows users to create a virtual world that they build themselves that is hosted by Minecraft's makers, Mojang. On the back end, Mojang is using Amazon Web Service's cloud to host these games.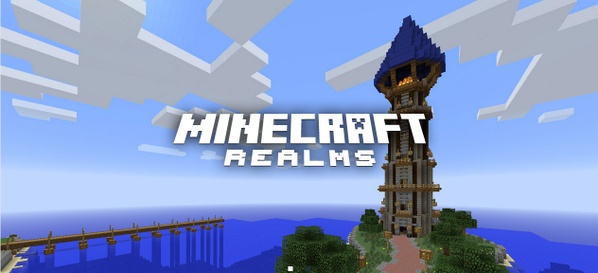 Realms uses a combination of elastic compute cloud (EC2), elastic block storage (EBS), Amazon Relational Database (RDS), simple storage service (S3) and Elastic Load Balancing (ELB) to run the game. The cloud-based system handles everything from the front-end communication between clients to serve the web pages, manage the controllers and collecting game usage statistics, and running the actual game on the cloud-based servers, according to a post on AWS's blog.
+MORE ON NETWORK WORLD: Cloud's worst-case scenario: What to do if you cloud provider goes belly-up +
Here's some more detail from the blog of how it's architected:
The architecture was designed for scalability and high availability. Controllers hosting the game are added and removed in response to changes in demand, and there's no single point of failure. The Minecraft client applications require low-latency access to the Realms servers. In order to meet this need, servers are run across multiple AWS Regions. Minecraft worlds and game state are stored in Amazon S3. The system takes advantage of S3 versioning, giving the owner / administrator of a realm the ability to roll back to a previous state. The team implemented efficient transfers to S3 by using S3's multipart upload capabilty.
Realms is being rolled out in Sweeden initially, and then is expected to hit broader markets early this year.
The cloud is turning into a popular platform to host web-based games. Many companies, including AWS are targeting gaming companies to host their software in the cloud to take advantage of the easy scalability of resources that can ebb and flow with how players are using the game, all without requiring upfront investments in capital expenditures. 
Senior Writer Brandon Butler covers cloud computing for Network World and NetworkWorld.com. He can be reached at BButler@nww.com and found on Twitter at @BButlerNWW.