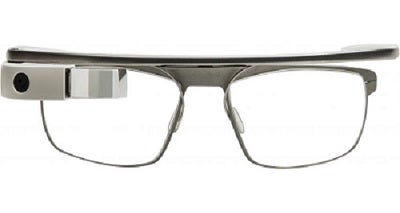 In a move to accommodate potential Glass users who may have felt alienated, Google today announced a partnership with vision care company VSP Global to provide prescription lenses and subsidized frames for its high-tech eyewear.
VSP Global appears to be a good fit for the deal, with a network of 30,000 eye doctors across the U.S. and 60 million enrollees in its workplace and vision plans, according to the Wall Street Journal.
It's a smart move, as well, to assure those interested in Google Glass that they wouldn't need to awkwardly fit the device alongside their prescription eyewear in order to enjoy it. That was one of the main complaints about 3D TV that required those wearing glasses to wear a second pair, and it was a problem the industry never really resolved.
The deal also suggests that Google is on track to fulfill its previous claims that Glass, which so far has only been available to select developers for a hefty $1,500 price, will be made available to consumers at large by the end of 2014.