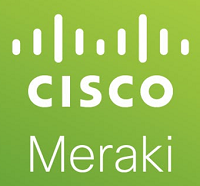 "This is amusing," writes a longtime Friend of Network World. "Cisco is constantly at war with itself, but in this case they're using a competing webinar service to handle their Meraki webinars."
If you recall, Cisco acquired Wi-Fi hotshot Meraki in late 2012 for $1.2 billion. And, indeed, our friend's email registration receipt for an upcoming Meraki webinar indicates the event will be hosted by GoToMeeting, part of Citrix, instead of, oh, say, WebEx, which Meraki's new parent, Cisco, bought for $3.2 billion all the way back in 2007.  
"So the fact that Meraki is using the for-pay service GoToMeeting even 13 months after they were bought by Cisco is a clear indication that Meraki and Cisco are nowhere near integrating, not even a little bit," opines our pal.
And ...
"I'm sure the people at Citrix count every dollar that Cisco pays them for webinar services with double glee."