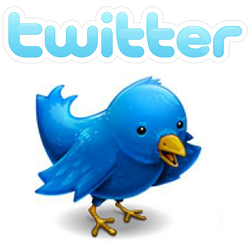 Twitter tells us this morning that 24.9 million tweets about the Super Bowl were sent last night, a total that topped the previous in-game record of 24.1 million set just last year.
Call me unimpressed. In fact, that 3 percent uptick strikes me as rather paltry and makes me wonder if maybe the allure of live tweeting - at least during the Super Bowl -- is beginning to wane.
Yes, Twitter's blog post about the tweet tally made sure to point out that this year's game was lopsided and didn't have the unexpected drama of last year's Superdome blackout.
What they don't mention is that their active user base has grown by tens of millions of potential Super Bowl tweeters, most of whom were apparently content not to tweet.
I have been known to tweet during major sporting events and last night actually considered doing so.
Then I decided not to bother and instead spent my time talking to my children as we watched the game. I'm sure the Twitterverse didn't notice.