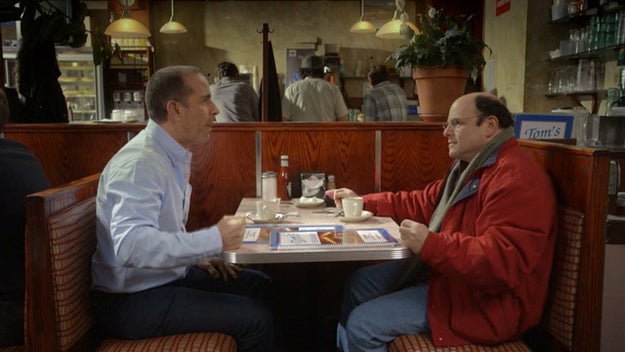 In his interview last night with Buzzfeed's business editor Peter Lauria, Jerry Seinfeld gave a good example of the potential of the Chromecast API, which Google released yesterday. The Chromecast API is aimed at enabling developers to build apps that send streamed content from mobile devices to Chromecast-connected televisions.
Lauria: If you were to do some sort of creative project would you bring it to network TV or is network TV less interesting?

Seinfeld: It [network TV] seems smaller. It seems smaller than the internet. Why would I put a show on a big heavy rectangle in your house when I can put it in your pocket…it's like a magic act.
Google and Apple have had to form partnerships with streamed media services like HBO Go, Netflix and Pandora to build custom apps to stream their media. Apple and Google were forced to do this because no one would spend $100 for an Apple TV, or even $35 for Chromecast, without content to watch.
With the Chomecast API, a developer can make Android, iOS, or Chrome apps capable of streaming content wirelessly on large-screen TVs. If the streamed content is owned or licensed, it can be streamed with an app to any Chromecast-connected television independently using Wi-Fi.
This eliminates the need for the combination of two or three remotes many viewers use to search and select TV programming, and could turn control over the distribution of original TV content upside-down. A browser or mobile device has a much better UI to search for TV content than a cable set-top box. Consumers have also shown a desire to gain access to full seasons of TV content immediately, rather than waiting for a once per week scheduled airing. Netflix proved this with bulk releases of full seasons of its original series, such as House of Cards or Orange is the New Black. This also removes the need for 30- or 60-minute commercial TV intervals, which force TV content producers to prepare for regular commercial breaks. And outside of the realm of network TV, a program doesn't have to be 30 or 60 minutes (including advertising) but can be 7 minutes or 70 minutes or any length, really. All these new paradigms are attracting highly talented creative types to the streaming world.
Television networks have been the primary profiteers of TV content, and will retain this position for a long time. But with Chromecast, any business with a significant subscriber base can effectively become a television network. If a Facebook notification appeared right now and offered to let me watch the next episode of HBO's "True Detective" for $3.99, I would stop writing this immediately and stream it to my Chromecast-connected television.
It will take a long time for big media producers to break with their old business models because the television distribution networks guarantee them so much money. But the internet is bigger than network TV. They'll move toward it eventually.
Imagine for a moment if Facebook decided to become a television network and shipped a free Chomecast device to every subscriber willing to register for a Facebook TV product with a credit card, just like Square will ship a free credit card reader to anyone who registers with a valid bank account.
And what if testing proved for some independent original content producer that advertising on Facebook costs less than traditional TV commercials, and that it provides more detailed analytics? Facebook TV, in that situation, could become a competitive television network.
If Seinfeld produces another creative project, based on his comments during his Buzzfeed interview he will deliver it over the internet, maybe even over a Chromecast TV network. Developers with an early review of the Chromecast API reported that it might even be possible to build an iOS app that streams iTunes content to a Chromecast TV.
Chromecast, with this newly released API, is a disruptive approach to building video-streaming apps that will let teams of creative designers and mobile and front-end developer experiment with new ways to search for, select and watch television content. More importantly, they can experiment with new business models that haven't changed much since cable television was introduced 50 years ago.