Soon after I became a cloud computing reporter for Network World I signed up for a bunch of different cloud services including Box, DropBox, Google Drive and Amazon Web Services. One other service I used, and liked quite a bit, was SugarSync.
The platform is very similar to Box and DropBox, offering a folder on your desktop that you simply drop files into that are then stored in the cloud and can be accessed from anywhere with an Internet connection. SugarSync has an intuitive mobile app and I set it up to automatically copy some folders form the hard drive of my computer so that I could easily grab a document on my phone if I ever needed to. I used it a couple times and was glad I had it.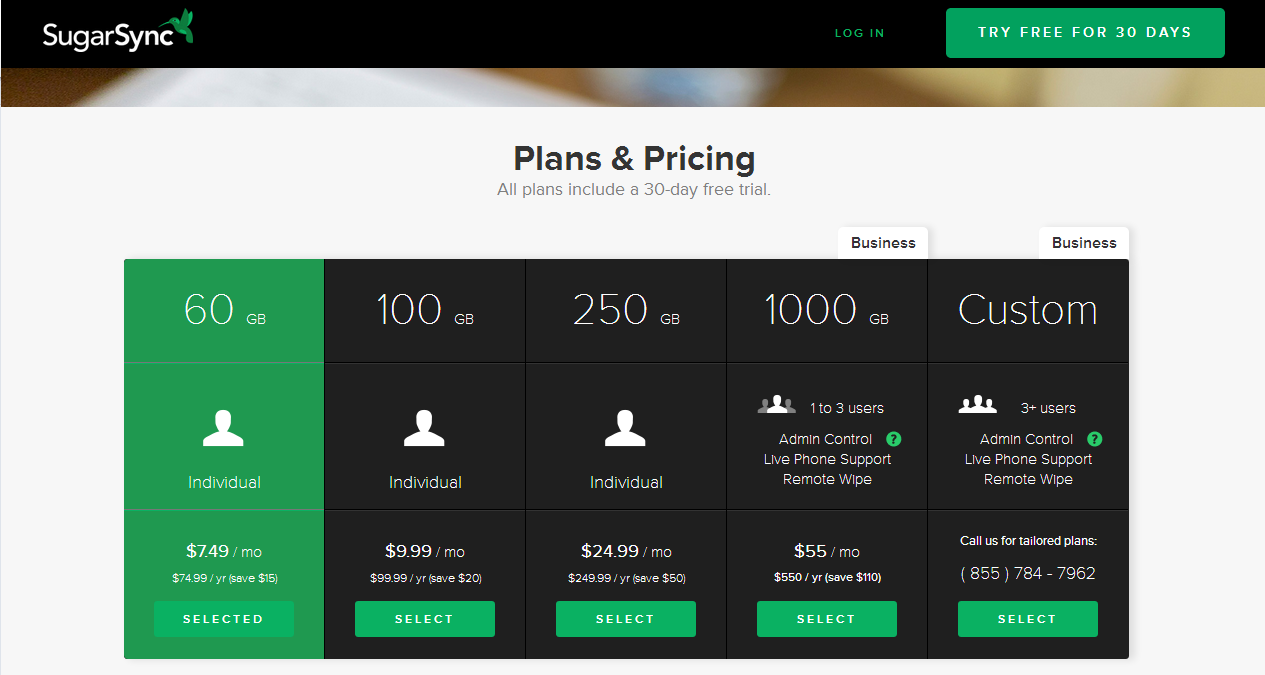 SugarSync gave me 5 GB of free storage when I signed up in September 2012 and there was no word of a pay service would be required down the line. In December, 2013 the company told me that I had been moved into a free 90-trail of the service. I had two choices: Pay for storage, or lose my data. During the past few weeks the countdown emails began. 'One week left before you lose your data!' 'Sign up for SugarSync in the next 48 hours or else your data will be gone!' Aboe are the pricing options from SugarSync. 
+MORE AT NETWORK WORLD: 12 Free cloud storage options +
I don't want to pay for cloud storage - there are plenty of other places to get it. Especially if you use tricks like setting up multiple email accounts and referring a "friend" to use a cloud storage service, hereby giving yourself a boost of free cloud storage, plus another account with free cloud storage as well. So, Sorry SugarSync - I really liked using your service, especially the feature that automatically scanned my desktop for any new documents or files that were not already backed up to its cloud (DropBox and Box offer these features as well). But, I'm just not going to pay for something I can get for free elsewhere.
And so this is a lesson for using the cloud, whether you're a consumer or a business: Your provider is the one calling the shots. You sign up at your own will, and you're at the mercy of your cloud provider. Sure there are SLAs (service level agreements) for business users. But as we've seen with providers like Nirvanix, even business oriented providers can be change the rules of the game in a heartbeat.
Senior Writer Brandon Butler covers cloud computing for Network World and NetworkWorld.com. He can be reached at BButler@nww.com and found on Twitter at @BButlerNWW. Read his Cloud Chronicles here.  http://www.networkworld.com/community/blog/26163