Samsung sure likes trotting out celebrities to help sell their products, but sometimes doing so leads to embarassment. In the most recent example, long-time Samsung ambassador and NBA superstar LeBron James recently tweeted that his phone, presumably a Samsung Galaxy of some sort, had erased everything.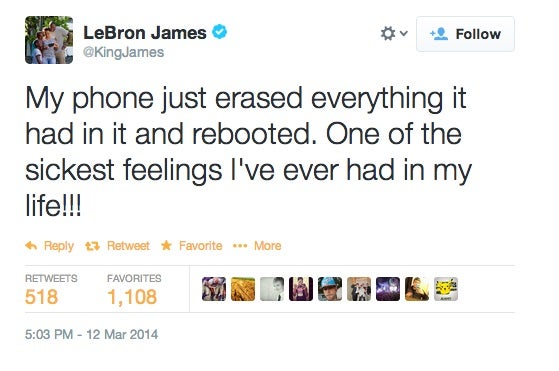 James, of course, deleted the tweet in question shortly thereafter because, let's face it, it's not a good look for James who has appeared in a number of Samsung commercials.
In a follow-up tweet, James is clearly not happy.
March 12, 2014
I guess it's not always good to be king.
Here's James in happier times, enjoying his Samsung Galaxy.Note 3.
)
via Business Insider