Organizing people for meetings is a pain mainly because in any group of people there will be some using Google Calendar, others using iCal, and still more using Outlook's calendar so when you send an invite there's a good chance the recipient will have to manually make a calendar update on their end. This leads to people making mistakes in transcription, missing meetings, and not confirming their attendance.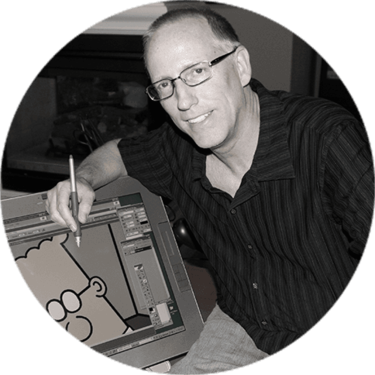 I just found a way to get around these problems; a service called CalendarTee created by a developer who might surprise you: Scott Adams of "Dilbert" fame.
CalendarTree allows you to create events, and share them via email, Twitter, LinkedIn, or Facebook. "The recipient gets a clickable link that loads the schedule to their personal calendar of choice, which could be Google, Outlook, or iCal (Apple). Whenever the schedule owner makes a change, it flows automatically to your calendar and sends an email describing the change."
Adams argues "Yes, I know you can just use Google calendar and ask the Apple, Google, and Outlook users to sync with your calendar. But do you want to be tech support for that? And will most people even bother?"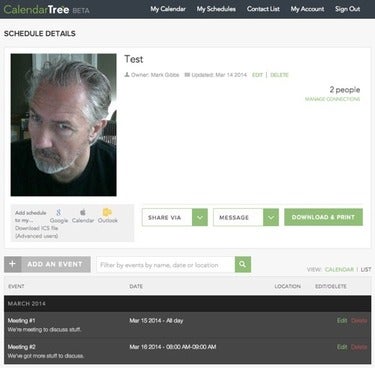 Indeed, this is an interesting solution to what has become a routine problem. It's got a clean interface, it's easy to use, and it's free for a calendar with up to 50 connections (subscribers). More than 50 connections? The service is priced at $19.95, $39.95, and $99.95 for 100, 200, and unlimited connections respectively. CalendarTree gets a Gearhead rating of 5 out of 5.
Schedule your thoughts below then follow me on Twitter, App.net, and Facebook