So I asked a colleague to guess what percentage of 15,578 presumably tech-savvy Slashdot readers would have expressed a positive attitude toward Bitcoin in a poll.
"I don't know," he said, "75%?"
He really didn't know. The answer is a paltry 12%.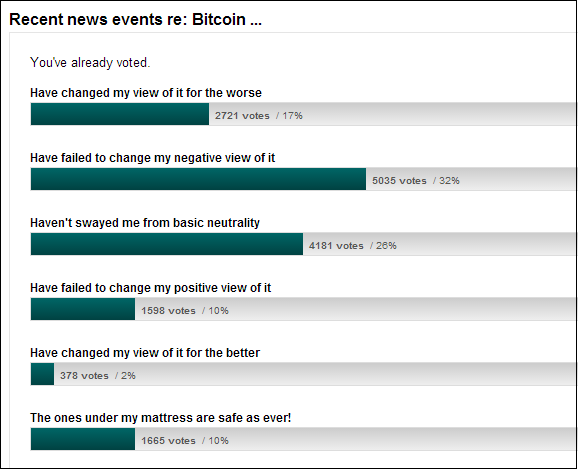 Oh, sure, a full quarter of respondents claim Bitcoin "neutrality" and 10% are jokers. But if Bitcoin were a politician it would be difficult to imagine it recovering from this kind of disapproval rating to win an election.
By the way, one of the Slashdot readers responding to the poll left a comment that I assume is an old joke: "It's hard to explain Bitcoin to kleptomaniacs because they always take things literally."