Yesterday I needed to setup a temporary Microsoft Windows 7 system but rather than rebuilding another physical PC I decided to install the OS in a virtual machine under VMware Fusion on OS X Mavericks. I love Fusion; it's fast, easy to use, and very stable.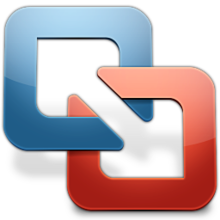 I hadn't needed to fire up Fusion for a while and the first thing it did was inform me that there was an update and offered to download and install it. Cool, probably a good idea so I let it do its thing and after restarting Fusion there I was running Fusion 6.0.2. Nice.
Then I went to install Windows 7. Fusion knows all about installing all of the major operating systems so all I had to do was enter my user name, a password, and the license key and off went Fusion to install and … "Internal Error."
Huh? OK, I tried again. Same thing: "Internal Error." Oh come on! That's the best error message VMware can produce? I then tried running one of my existing VMs. Same thing!
The next obvious thing was to research the problem and it appears to be something that people have wrestled with on and off for years. There were suggestion to create config files, sacrifice chickens, pray to St. Jude (the patron saint of lost causes) but mostly it was users trying to help users and very little in the way of help from VMware staff.
Then I found the answer: Restart OS X.
What?! Really? In this day and age you do an application installation and you have to restart your OS?! That's like being back in the 1990's! Ridiculous!
So, restart I did and voila! Everything worked flawlessly. I have never seen such a fast install of any Windows OS (VMware does the voodoo it do amazingly well) and the final installation is impressively quick. Fantastic.
But I'm still amazed by the useless error message, by the fact that the upgrade didn't suggest restarting the host machine, by the lack of support shown by VMware staff in the various forums where this error has been discussed, and by having to restart a machine after installing an application.
Sympathize (or complain) below then follow me on Twitter, App.net, and Facebook.