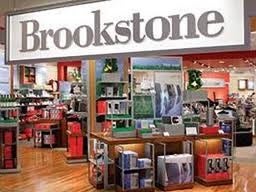 Well of course Brookstone is filing for bankruptcy. What other outcome might one expect for a company that manages expenses like a drunken retailer?
I've seen the evidence myself and even tried to alert the company. From a May 20011 Buzzblog post:
Dear Brookstone,

My mother would like to ask that you stop sending her your advertising catalogs.

I am doing the asking instead, however, because she ... well, Mom -- Mary McNamara -- isn't with us any longer.

She died, unexpectedly ... on July 1, 1989.

Twenty-two years seems like a long time to be sending advertising solicitations to a woman who has passed away, especially one who passed away two months before the mall hosting her local Brookstone outlet - Emerald Square, in North Attleboro, Mass. - even opened its doors.
I never received a reply from the company, so call me less than surprised by today's news.
I am glad, however, that Brookstone is promising to continue business as usual despite filing for bankruptcy. Their stores have always been a last-ditch option when I can't find anything else for a hard-to-please loved one ... and I never miss an opportunity to try out one of their massage chairs.