Bluetooth is wonderful. As a replacement for RS-232 it was a small step for computers and a giant leap for mankind that was tired of spaghetti cabling. Since its earliest incarnation Bluetooth has come a long way and the range of products that use the standard has, over the last few years, exploded.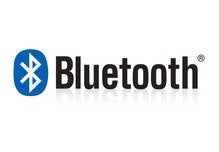 This explosion has lead to wide support in in-car entertainment systems and a whole galaxy of stereo headsets and speaker systems but the standard is not without its problems. Bluetooth connectivity uses a technique called frequency-hopping spread spectrum in the 2.4 GHz unlicensed short-range frequency band. The transmissions are limited by signal power to a range of roughly 30 feet and share the band with the likes of microwave ovens and WiFi services which mean that interference is likely in "crowded" environments.
Another problem that affects Bluetooth devices is blocking. Because of the low power transmission of Bluetooth any radio-opaque or radio-attenuating materials such as metal objects, furniture, and human bodies can reduce or completely block transmission.
This blocking is a problem with several Bluetooth headsets I've tested including the MuseMini UberBuds. The design of this product, priced at $129, is great. The buds are comfortable and the audio quality is very good with strong bass and balanced mid-tones. That said, the audio dropouts I experienced by simply positioning my body in certain ways is, as far as I'm concerned, a deal-breaker.
MuseMini UberBuds Bluetooth headset
I tested two samples of UberBuds and in both cases if my iPhone was on my desk and I was 5 feet away with my head turned and I placed my hand over my ear the Bluetooth signal from the iPhone was completely blocked. The same problem appeared when I put my iPhone in my jeans pocket and stood up. 
I discussed this problem with MuseMini's founder and CEO, Dean Briones, who told me that he had personally tested the second pair they sent me even going to the lengths of hiding behind a sofa 30 feet from his iPhone and, he claimed, he still got uninterrupted playback. I have no idea what the problem might be in my office but the blocking I discovered was completely repeatable. Perhaps I should have sacrificed a chicken or something before I tested them.
I've just tested a new product called the Kinivo Bluetooth 2.1 Speaker System  ($69.99) which suffers from occasional blocking most noticeably at startup. After that, the audio seems to be mostly (but not completely) glitch-free.
The Kinivo Bluetooth 2.1 Speaker System
The Kinivo system, rated at 56W, has two satellite treble speakers with wired connections to the subwoofer which houses the Bluetooth receiver and audio controls. There's also stereo RCA input sockets as an alternative to Bluetooth and a 3.5 mm audio adapter is included.
In use the Kinivo has a solid if slightly soft bass and a good treble as long as you set the controls correctly. At its current price I'd rate the Kinivo as a very good deal and give it a Gearhead rating of 4 out of 5.
Sound off below then follow me on Twitter, App.net, and Facebook.