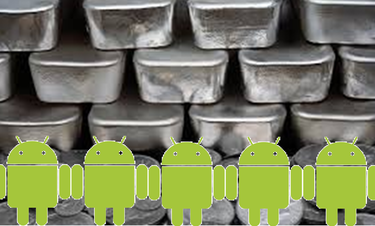 A handful of popular tech sites have speculated that Google will replace its Nexus device program. Much of the conversation stems from a story on TheInformation.com (subscription required.) The rumors read true, but Google's motivation remains unclear. Is the "Silver" program a grab by Google for greater control? I don't think so. It would, however, be an attempt to improve context to make smart mobile devices more useful.
Context is the product of combining sensors with everything else your smartphone knows about you: what's on your calendar, who you are with, what you are interested in, where you are going next, and the ability to act on the contextual inference with a gesture or a voice command. Think Google Now and Apple's Siri.
Today, iPhone app development is fragmented because the M7 motion and location processor isn't available on all of Apple's mobile devices yet. Comparatively, Android devices have the same location and motion capabilities, providing richer sensor readings at higher fidelity compared to Apple devices, with the exception of those that use the M7. But Android app developers must calibrate their apps where fine-grained sensor readings are used on the diverse Android mobile devices.
Apple is consolidating its product lines to include better sensor hardware, such as the M7 motion and location processor chip to provide improved context. It is really now a race between Apple and Android to provide greater context. This requires consistency and predictable performance in the way sensors operate.
The Silver program is expected to replace the Nexus program, which most recently delivered the Nexus 5 smartphone and Nexus 7 tablet. Up to five smartphone manufacturers will be included in the program based on their adherence to hardware, software, and app specifications that meet Android standards. This makes sense. Google had two vectors to introduce Android innovation. One was Nexus, in which it chose one of its hardware partners to introduce the latest release of Android, and the other was Motorola, where Google could introduce new really useful concepts, such as touchless control engineered into the Moto X.
Motorola will soon be part of Lenovo, and Google needs to beat Apple in the race for consistent and reliable context. Working with five hardware partners at a time will help Android reach more consumers and influence its hardware ecosystem more quickly.
This evolution of the Android ecosystem in the case of the Silver program could be considered in the same light of Microsoft and Intel's plug 'n play initiatives, which aimed to simplify the interoperation of PC hardware with self configuration. A year ago, before smartphone apps such as Google Now started to demonstrate the importance of context, lags and inconsistencies between smart mobile devices weren't as noticeable because not as many apps used sensors. But with context becoming important, consistency is critical.
The Silver plan, if that is what it is to be called, is an acknowledgment that hardware and software have reached a new level of user expectations that is only going to rise from here as more apps are voice- and sensor-enabled, and more fine-grained locations services need to respond to apps quickly with Bluetooth Low Energy, Wi-Fi, GPS and cellular geoloaction. Solid responsive premium hardware like the iPhone 5s, Nexus 5, Samsung Galaxy S5 and Moto X have set the baseline that will become table stakes in the maturing smartphone market. The Silver program looks like it is intended to raise all boats and produce consistent and predictable hardware and sensors.