Computer vision technology is advancing at an incredible pace and becoming more usable for developers looking to add sophisticated image recognition services to their applications. A couple of days ago I wrote about a novel algorithm that can "understand" human actions in a remarkably sophisticated way and today, I have an equally novel new API service that can tag images with impressive accuracy.
The service is the AlchemyVision API, a deep neural network that's the latest addition to the AlchemyAPI text mining and semantic analysis platform. The publisher, AlchemyAPI, specializes in natural language technologies applied to real world unstructured data analysis and the new vision API allows images to be classified by identifying visual similarities and assigning probabilities to relevant tags.
For example, on the API demo page the above image of a soccer game, when compared to their library of tagged images, returns the tags "sport", scored at 0.997268 (i.e. 99.73%), and "soccer", scored at 0.992608. Impressively, the next image was tagged "sport" with a score of 0.991837 and "football" with a score of 0.982014.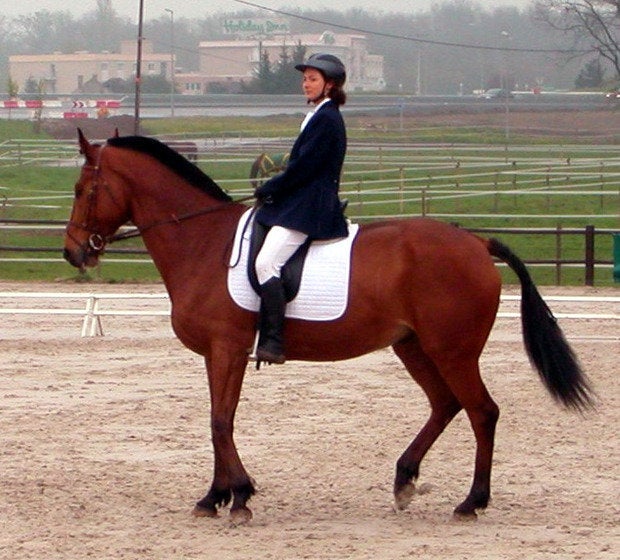 The above photo got dressage/0.999447, horse/0.998771, pony/0.845535, eventing/0.817574 while the picture of Napoleon below got person/0.869892 and horse/0.5
Why the rider in the first horse picture wasn't tagged is probably a function of the tagging in the library being incomplete. The service is very new so tagging and the taxonomy behind it is a work in progress; the company tells me they have about 100,000 tags at present and are adding new tags as fast as they can. That said, when clients work directly with AlchemyAPI they can ensure that the tagging they need is more accurately handled than my random test examples would indicate. For example,
… is, surprisingly, assigned no tags.
Aviel Ginzburg, CPO and Co-Founder of Simply Measured, a social media analytics firm, explained their use of the AlchemyVision API:
It's important that we provide brands a way to track which campaigns resonate and drive action online. The ability to track and measure everything in a campaign, including the images used, gives brands a competitive advantage when targeting customers and driving sales. With AlchemyVision, we have been able to accurately tag and classify a good portion of images at very high rates with minimal human effort.
It's fascinating to try random images in the demo; you'll find that while tags are not always assigned, the images displayed as being related to your target are alway visibly very similar indicating that the service's ability to rank image similarity is outstanding.
The actual image tagging API provides two functions: return tags for an image URL and return tags for an uploaded image. The response from the API call can be in either JSON or XML format.
If you want to experiment AlchemyAPI offers a range of pricing beginning with a free Starter plan that allows for 1,000 transactions per day.
This is the most sophisticated image classification system I've seen to date and the potential for creating novel applications, particularly novel mobile apps, is huge.
Classify your thought below then follow me on Twitter, App.net, and Facebook.