One of the big problems with mobile apps is how long it takes them to fetch new data. Consider a news app that retrieves a feed of content summaries; in many cases the user will click on "Update" and then there will be a delay of anything up to 10 seconds or longer while they watch a "spinning wheel."

Studies have shown that consumers will tolerate an average of just 2 seconds' worth of spinning wheels before they abandon an application. Of course there's usually nothing wrong with the app but smartphone users are an impatient and unforgiving bunch so you get, at most, two attempts to engage them after which you and your app are history.
A new startup, Golgi, has a solution they claim speeds data delivery by up to 20 times. The way they achieve this near miracle is by the app having a background component that receives data "pushed" from the server when it's available rather than the usual method of "pulling" data when the user requests it. Using push is also smart because the usual alternative for improving on demand data delivery is to keep a connection open (for example, Realtime) which is a great way to drain battery power (something that, like the spinning wheel, users hate).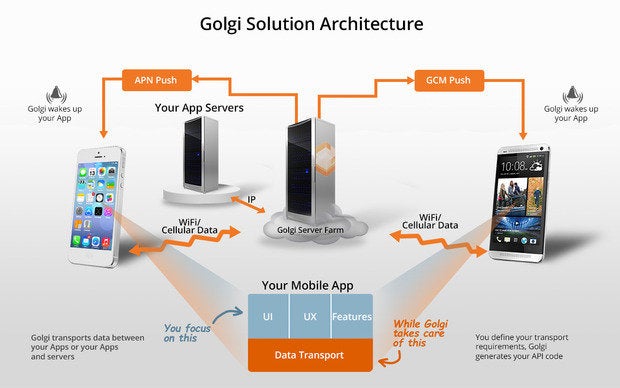 Golgi has some interesting demos such as:
Famfinder is a simple family locator App that uses Golgi to exchange geo-location points with a central server on a periodic and on demand basis. Famfinder currently exchanges over 1 Million Golgi transactions per day. Famfinder illustrates how Golgi can be used to push periodic location information to a central server. The central server can then distribute the location information to a different mobile user(s) upon request. Famfinder is available on the Apple App Store and Google Play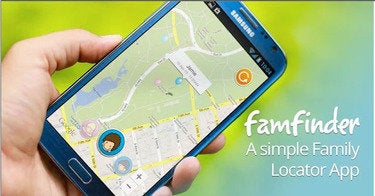 Golgi's system obviously requires re-engineering of the app and the company provides native libraries for iOS and Android as well as server-side Java to drive the delivery. In between the app's server and the app itself sits Golgi acting as a content distribution network. Golgi also manages the data transfer process whatever the network conditions might be including times of reduced bandwidth and intermittent connections. The issue of efficiently dealing with poor service quality could be a crucial feature of Golgi's offering when the FCC's new Net Neutrality rules come into play and the big ISPs start shaping traffic to support a pay-to-play service.
Golgi's service pricing starts at $199 per month for 20,000 devices and 100GB of data. Free accounts that support 10,000 devices and 10GB of data are available for developers.
This is the most interesting and the simplest way I've come across to avoid those two horsemen of the app-ocalypsel, the spinning wheel and the fickle user.
Deliver your thoughts below then follow me on Twitter, App.net, and Facebook.