I've been testing Phiaton's new PS 210 BTNC Bluetooth 3.0, noise-cancelling, half-in-ear earphones and I'm very impressed. The sound quality is outstanding with unexpectedly full bass and balanced midrange that you don't expect to find in earphones and the noise canceling feature works exceptionally well. 
You can connect by Bluetooth (wirelessly) or directly (i.e. wired) to whatever device you're listening to and if it's a phone, you can make and take phone calls as needed. and can be enabled or disabled. 
In common with many modern audio products the earphones, by default, tell you what's going on with voice prompts (you can switch this feature off and instead have beeps as notifications). When enabled, the earphones announce power on and off, pairing mode is activated, connected, noise canceling is switched on or off, hold mode activated or deactivated (this pauses playback), call ignored,  call being redialed, and calls muted and unmuted. The battery status is also announced (full, moderate, low, or "please recharge") as is activating or deactivating the voice prompts.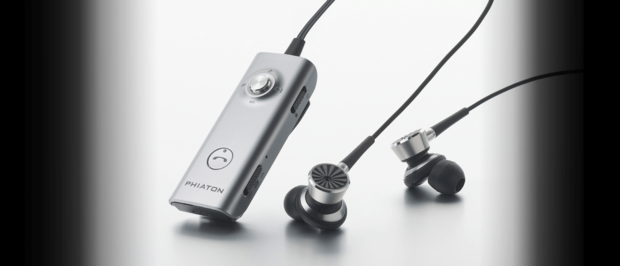 The four-way switch on the controller allows you to not only increase and decrease the volume and answer calls but also jump to the next or last track and rewind and fast forward. That's a lot of functionality compared to similar products.
The earpbuds are very light and comfortable to wear (I've worn them for two hours straight) and with a little tweaking will stay put even when running though not, I suspect, when breakdancing.
The controller has a clip on the back to attach it to your clothing and I'd say the length of the cord connecting the controller to the earbuds is perhaps a little on the short side … it's fine when you're wearing a jacket and can clip the controller onto your lapel (like all of the young hipsters in Phaiton's product lifestyle shots) but when you're wearing just a tee shirt you'll have to use the included lanyard.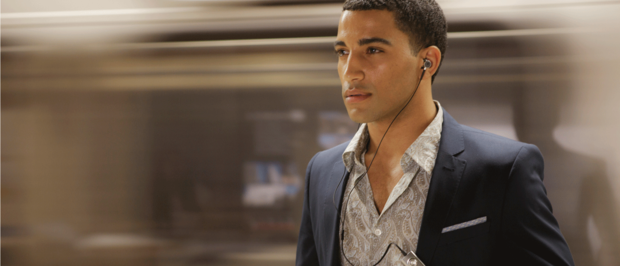 I've complained about Bluetooth connection drop outs with similar products and these earphones are better than most but still susceptible; with my iPhone in my pocket and the controller clipped on my collar on the right I can step forward with my right foot and there'll be a drop out. The problem appears to be my body being radio opaque but perhaps if I lost a few pounds this wouldn't be a problem. Interestingly, unlike other products I've tested wrapping my hand completely around the controller when my iPhone is not obscured by my body doesn't cause any problem at all.
So, all-in-all, priced at $129, the Phiaton PS 210 BTNC is excellent: Great sound quality, great features, well-designed, and the best Bluetooth earphones I've ever tested. They get a Gearhead rating of 5 out of 5.
Sound off below then follow me on Twitter, App.net, and Facebook.