You think the traffic on the 101 in LA or the Bay Area or on the Mass Turnpike is brutal in rush hour? That's nothing compared to, for example, Kinshasa. 
Yep, Kinshasa, the capital of the Democratic Republic of Congo (DRC), a city of 10 million people that's growing rapidly, has traffic problems that can only be described as "biblical".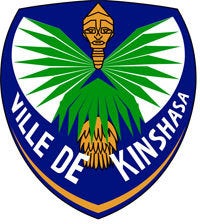 Kinshasa simply has way too many vehicles for the existing streets and most of its drivers have what might be generously called a "relaxed" attitude towards road safety and the highway code. Combine that with an underpaid police force not above taking bribes or extorting money from motorists, being either a driver or a pedestrian in Kinshasa is equivalent to playing Russian Roulette.
The solution to these problems has been implemented that is, to say the least, novel: Traffic robots. I am not kidding. These are giant, solar-powered, eight foot-tall, stainless steel humanoids developed by the Kins hasa Higher Institute of Applied Technique (ISTA) and funded by Women Technologies, an organization which aims to encourage female engineers. 
Two robots have been deployed so far with, it is reported, great success. Drivers apparently (and, at least, for now) pay attention when the 'bots indicate they should stop and with cameras videoing drivers there's been discussion of how the robots, which cost $20,000 each, might be funded by issuing traffic tickets.
Outstanding. If you want to go deeper, check out the summary on the FrogHeart blog.
Drive your thoughts home below then follow me on Twitter, App.net, and Facebook.