Open source knows no limits with Levementum. That is the motto of this firm that has built a successful business performing custom implementations of several enterprise open source products, including SugarCRM. Sugar has brough Levementum into the American Bancard project to help with the implementation and customizations that American Bancard would like to have.
I had a chance to sit down with managing directors, Doug Guilbeau and Geoffrey Mobisson and talk about the overall business of Levementum, what they are seeing with SugarCRM and specifically in the American Bancard project. You can hear what they had to say here:
It is great to hear that there are businesses who are doing well that only do services around implementing open source packages. The Levementum team believes the key to their success has been that open source offers so much flexibility, allowing their customers to do just about anything they want with the software.  Open source knows no limits according to Doug and Geoffrey.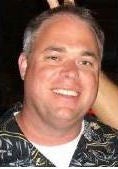 Besides Sugar, the Levementum team also perform implementations of 
Magento, Compiere and Pentaho. But the team is the "go to" partner for Sugar. When the requirements of the American Bancard team were fleshed out, Sugar sent out for Levementum to help.
Following their standard methodology the Levementum team is digging in to make sure both Sugar, American Bancard and Levementum understand the exact expectations of everyone.
Now they are planning the implementation. We will report back in a few weeks on how they are doing. In the meantime listen to what they have to say.