Brazil has filed a letter asking that ISO's approval of OOXML be reconsidered. South Africa was the first to file a formal appeal. India has also filed an appeal and now Brazil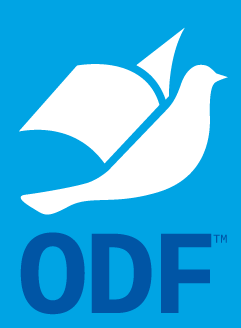 joins the list, reports Groklaw and Andy Updegrove's blog (the Standards blog at ConsortiumInfo.org ). Groklaw writes:
"They ask that the approval be 'reconsidered,' and believe it or not, it was a very heated meeting, and at the end one member of the committee quit in disgust that the letter wasn't even stronger. It seems there actually is a limit to how much Microsoft can push the entire world around ... The block voting bothered Brazil. They went to discuss technical issues, not vote without a chance to discuss."
Apparently, some of Brazil's technical objections seemed to vanish from the list of objections as well. Given the uproar this vote has caused -- coupled with the fact that Microsoft has said it plans to support ODF, ISO should go back and fix this mess. ISO should call for another vote. Do the members genuinely want to move forward with OOXML as a standard or not? Do the members want ISO to become the battleground for more bullying tactics by vendors who want their technologies to be claimed a standard so that they can hold a market by the throat? The irony of the situation is that by turning OOXML over as a standard vested parties now get more control over the technology than they did when Microsoft owned it and this should be something that ISO considers. Until and unless a true challenger to Office arises (not just in theory but in market share), enterprises, students, consumers will want to be able to easily work with documents created by Office and Microsoft will hold the cards (standard or no standard).
Now that Microsoft has promised to support ODF (in 2009 -- and only ODF 1.1) -- probably to get the European Commission off its back, OOXML may become completely moot in another year or two anyway. There is no promise that Microsoft's implementation of ODF will create true interoperability but one can hope.
Enterprises need not watch this from the sidelines. Before renewing those enterprise licenses, enterprises can firmly and in no uncertain terms tell Microsoft to do a good job of supporting ODF and to move quickly on that. Enterprises don't want to yank out all of the customization work they have done on top of the Office platform -- but that doesn't mean that Microsoft should call the shots in industry, either. Microsoft will be a better technology company and serve its customers far better if it learns to spend less of its energy trying to control the world and more of its energy mining the amazing technical resources it has in its employees and channel. In the long run it is the dollars of the enterprise that will determine the battle.
Go to the Microsoft Subnet home page for more news, blogs, podcasts.

More Microsoft Subnet blog posts:

Windows 7 preview Ozzie says Yahoo isn't important to Microsoft search Virtualization and Microsoft license modelsMicrosoft to add ODF, PDF support to OfficeSix free security tools you shouldn't live withoutAre open source advocates growing soft over Microsoft?

All OOXML- and ODF-related blog posts.