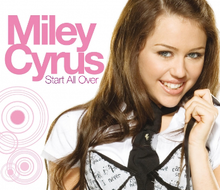 I started feeling the need this morning for a theme song to launch Network World's new publishing system at noon today.
Our new system, which is already being used by a couple of our sister sites, promises a better reader experience regardless of the device you're using, as well as a smoother system for the writers and editors who produce NetworkWorld. In theory, we should be able to post content faster and make it more interactive.
So, in dreaming up a dramatic way to launch the publishing system, I thought back to big product rollouts like Microsoft's Windows 95 operating system, which the Rolling Stones' "Start Me Up" helped launch. The Chariots of Fire theme song also came to mind, as it seems to be blared at the start of every road race I've attended.
+NetworkWorld: 15 Networkiest Songs | Best & Worst Celebrity Tech Moments of 2014 so far +
But in the end, I did what any good investigative reporter does these days: I googled my keywords and came up with a 2008 Miley Cyrus/Hannah Montana song called "Start All Over" that I have to confess I've never heard of. But hey, it has its own Wikipedia page, so it must be good. (And now that I think about it, I could also have gone with the much newer Cyrus hit, "Wrecking Ball," to bid farewell to the old publishing system.)
Rock on, Network World readers...