Grammarly: How to make your organization's messaging make sense
Imagine what a grammar and spelling checker and coach for the Web, Microsoft Word, and Microsoft Outlook could do for your users ...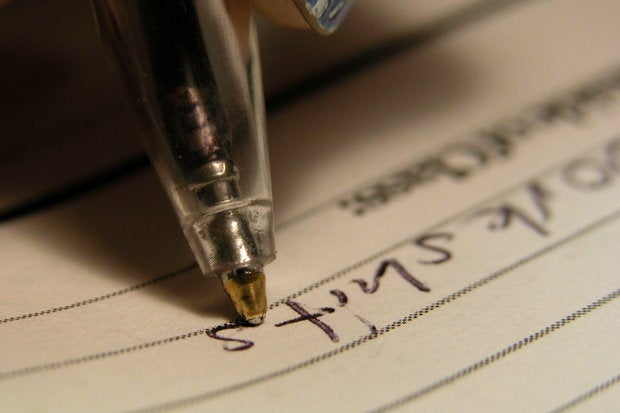 Ever notice how crappy the email messages, reports, and memos that your organization produces are? I heard some years ago of a medium sized corporation that had such a serious problem with the poor quality of documents written by their senior executives that they actually hired a team of writers to proof and correct the executives' writing!
These days I suspect suggesting that your organization should have a team of editors is probably not going to fly if only on economic grounds but I have an alternative: Grammarly, a web- and desktop application-based, automated proofreader, and grammar coach.
Grammarly will check documents for 250 types of grammatical mistakes, suggest synonyms, check spelling, and even look for plagiarism!
The service has an intuitive Web interface making it fast and easy to use. Currently there's an upload limitation of 90,000 "symbols" per file but the company expects to increase that in the near future.
I've been helping my friend, Bobbie, develop a book (check out her blog) so I uploaded her entire manuscript in roughly 9,000 word chunks (that kept it within the file size limits) and let Grammarly have at it. I was impressed by the results; Grammarly found over 1,500 problems:
Grammarly's proofreading features can be selectively enabled and tailored for different writing purposes:
If you're serious about the polish of your documents Grammarly can send your content to professional proofreaders at reasonable rates (having a 9,019 word chunk of Bobbie's manuscript proofread was priced at $181.50 with a 24-hour turnaround; shorter turnarounds such as under 2.5 hours may be available depending on human availability and time of day).
You can also integrate Grammarly with Microsoft Word and Outlook which makes it even easier to use and makes the handling very large documents such as my friend's book possible. 
Grammarly also provides an online resource, the Grammarly Handbook, that covers pretty much everything the Grammarly engine does in terms of grammar and syntax checking.
Grammarly claims to currently have about 3 million users worldwide of which about 300,000 are students.
Pricing is reasonable at $29.95 per month with discounts for quarterly and annual payments (they work out to $19.98 and $11.66 per month respectively) and enterprise subscriptions for K-12, higher education, businesses, and government are available.
This is a terrific tool and the potential for improving your organization's overall ability to communicate should be as alluring as should be the potential for your top executive's email messages to finally make sense.