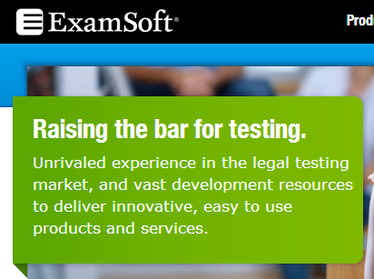 This should go without saying: If you sell software that law students depend upon to become full-fledged lawyers, you had better make sure it works when those students need it most, in other words when they take their bar exams.
From an AP story:
So in late July, with one day of the grueling session behind them, thousands of law students were surprised to find that they couldn't upload their answers using the software they purchased from Florida-based ExamSoft Worldwide Inc.

Third-year law students with mountains of debt were perhaps not the best crowd to tick off. They sued. And they sued. And they sued.

''On the long list of things about which exam takers should be worried, wondering whether they will be able to turn in their exams for grading should be at the very bottom,'' according to a lawsuit filed in Washington state. ''It is hard to imagine anything more basic in an exam than being able to turn it in for grading.''
ExamSoft's defense – a recent software upgrade caused the snafu – doesn't seem likely to get the company off the hook.