VMWorld is set to kick off on Monday and the company is expected to make plenty of news. But just days ahead of the show the company has promoted some of its top brass to new positions, signaling their continued commitment to the areas of network virtualization and cloud computing.
+MORE: Top 5 Things to watch for at VMWorld 2014 +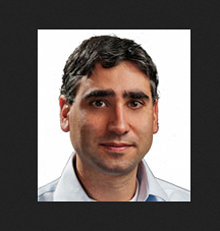 Martin Casado, who is considered one of the forefathers of the network virtualization movement from his days at Stanford University and then founding Nicira, has been promoted to senior vice president of VMware's network and security business unit. Casado co-founded Nicira, which was bought by VMware for $1.2 billion two years ago, and has served as the CTO of the business unit since the acquisition. He was tapped today to lead it the group with Steve Mullaney, who had been CEO of Niciria, reportedly leaving VMware at the end of next month.
VMware also promoted Bill Fathers, naming him executive vice president and GM of Hybrid Cloud Services. Fathers was named a senior VP when he joined the company in March 2013 after a run as president of cloud hosting company Savvis, a CenturyLink company.
The company made some other executive moves today as well including:
-Carl Eschenbach, president and chief operating officer, is taking on an expanded role by overseeing corporate strategy and business development.
-Jonathan Chadwick will have an expanded role as chief financial officer and chief operating officer
-Betsy Sutter has been promoted to corporate senior vice president and chief people officer