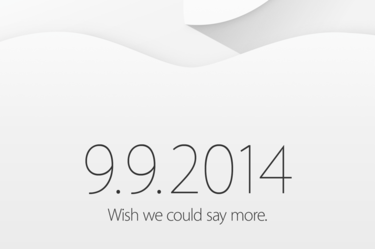 Liveblogs of big Apple news events used to be kind of a big deal because press organizations with privileged access were able to share blow-by-blow accounts of the action to an audience that couldn't otherwise take part. But the newer, perhaps more open Apple led by Tim Cook, is inviting anyone with an Internet connection to join a livestream of the event, which starts at 10am Pacific Time/1am Eastern Time from The Flint Center for the Performing Arts in Cupertino, Calif. 
That's not stopping the livebloggers though, and from them you can get some on-the-fly analysis or snark, depending on the publication. Here's a list of some of those sites that will be liveblogging what Apple is calling its "Special Event", which is expected to include the introductions of one or two new iPhone 6 devices, iOS 8 availability, an iPad Air and possibly the iWatch:
*We won't technically have a liveblog, but Network World's John Cox and Jon Gold will monitor the event from afar and pull out the news details most of interest to enterprise IT shops. Look to NetworkWorld.com for updated coverage throughout the day, including video recaps fro IDG News Service. To whet your appetite, review our latest iPhone 6 rumor roundup and John Cox's pieces on what an iWallet might look like and what Apple can do to improve the iPhone screen.
*Join our colleagues Jason Snell, Dan Moren, and Serenity Caldwell at Macworld for live coverage.
*Follow Walt Mossberg, Dawn Chmielewski and Ina Fried for live coverage at Re/code.
*Gizmodo's staff will be live at the event and liveblogging it.
*The Verge's liveblog site already includes drone photos of the Apple announcement location.