It's really annoying to be excluded from the Apple Announcement because you don't have an Apple device. Here is how you can watch it on a Windows or Linux device using the Google Chrome Browser.
Open a Chrome browser and enter the URL for the Apple announcement into the address bar. The link isn't available yet so you have to imagine that it is in the address bar.
Select Tools > Developer Tools.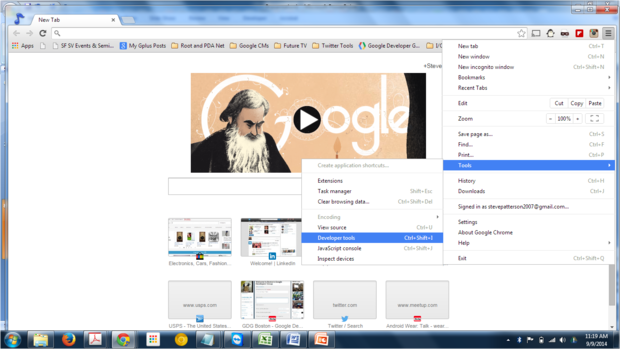 Click on the icon that looks like a tablet.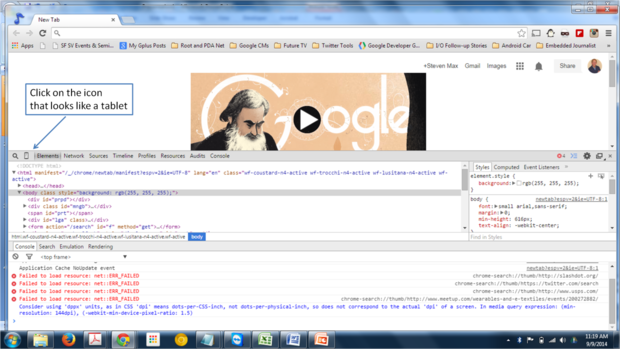 Select the Emulation tab, then the Model box, and then the iPad 3/4 item.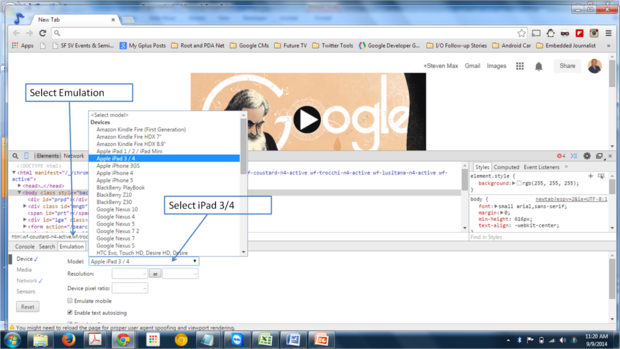 Select the Network Tab, then click on the circle with the slash through it.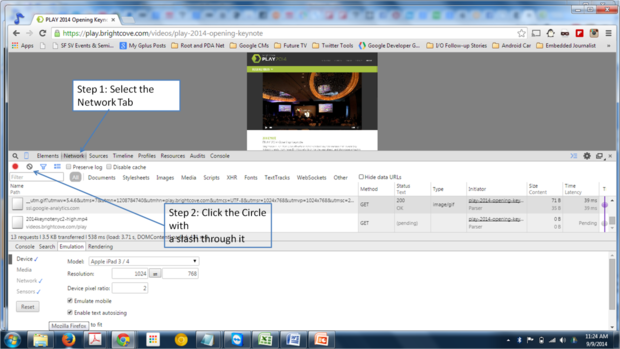 Now, click on the Elements tab.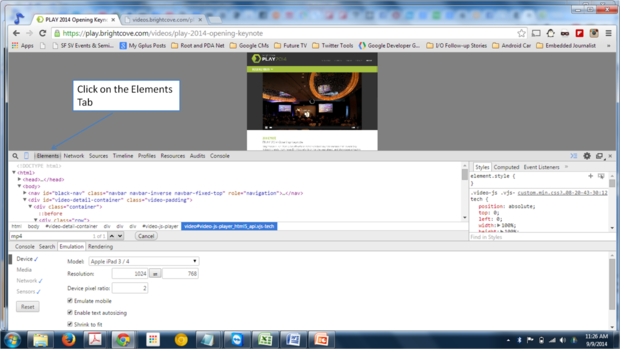 Scroll down and find the line that ends in MP4.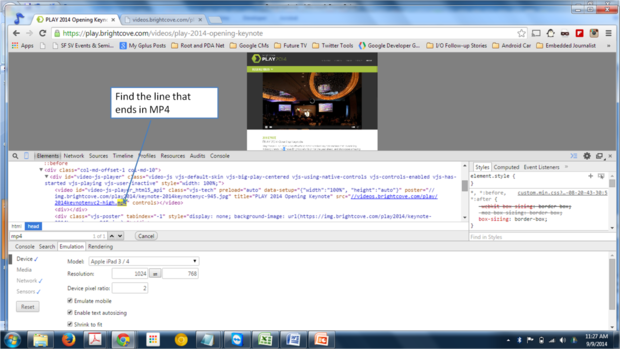 Right click on the line with MP4 in it and select Edit as HTML. Copy the link with MP4 in it within the quotes but exclude the two slashes // preceding the link.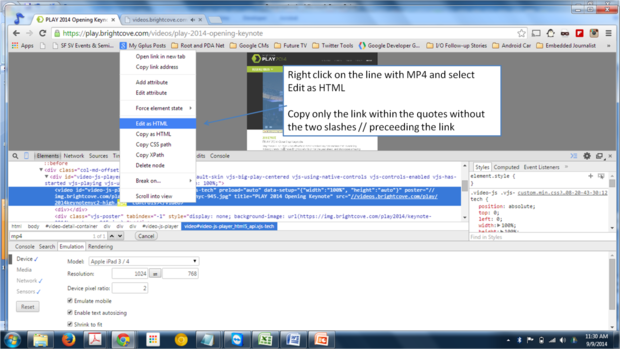 Open a new browser tab and copy the link into the address bar.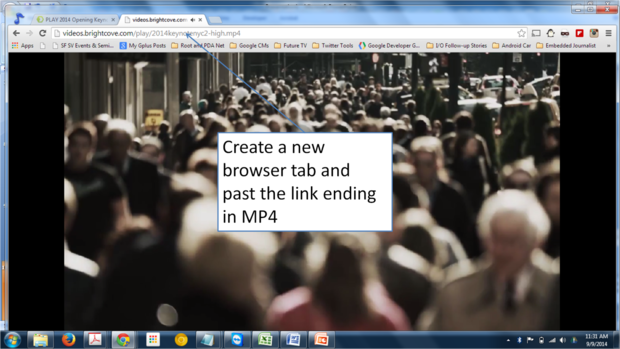 You can now watch the Apple announcement without an Apple device or Safari browser.