Rackspace is not going to be sold, the company says.
This week Rackspace officials said they ended formal evaluation of mergers and acquisitions that the company had been considering. In doing so the company also named a new president, Taylor Rhodes.
+ MORE AT CLOUD CHRONICLES: How to get $100,000 worth of Google's cloud use for free +
Speculation about what would be happening to Rackspace fueled discussions across cloud circles for months. Rackspaces enlisted the help of Morgan Stanley to evaluate options. Would a giant company like Cisco buy Rackspace? John Chambers, the networking giant's chief executive, said no. IBM just purchased SoftLayer, so that didn't seem like a viable option. CenturyLink was reportedly interested in buying Rackspace, but soon after that news came out Rackspace ended it all saying it would not be sold. The company's stock dropped 18% after the new came out.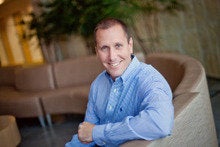 Another option Rackspace likely considered but decided against was taking the route of Dell and going private. But alas, Rackspace founder and interim CEO Graham Westin said while the company considered a share buy-back program, it was prudent to not do that "appropriate investments can be made to drive our strategy forward."
Rackspace is going through some transitions. Earlier this year the company announced that it would no longer be offering commodity IaaS services and instead would be selling a "managed cloud" service which comes with the company's Fanatical Support to help customers design, implement and manage their cloud service. The company is also one of the top contributors to the OpenStack project and has a growing business around hosting private clouds for customers based on the open source code.
Rhodes had been the company's chief customer officer, which is a fancy name for him heading up the company's sales and support divisions. He was formerly SVP and managing director of the company's international division.
With some more clarity regarding the company's positioning, and some new executive leadership, now the question is what type of investments will the company make?