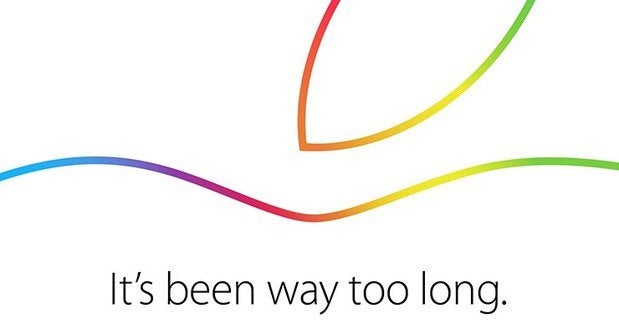 Apple earlier this week sent out invitations to a special media event scheduled for Thursday, October 16.
The invitation itself features the tagline "It's been way too long," most likely a reference to the fact that it's been quite a while since we've seen significant upgrades to certain members of the Apple family, including the iMac and the Apple TV.
As with most Apple media events, the festivities will kick off at 10 AM Pacific Time. Of course, in the coming days we'll have more information regarding what products Apple will likely introduce next week. Until then, it's a safe bet that we'll see new iPads, a Retina model iMac, and a new 12-inch MacBook Air.
Apple is expected to introduce an updated iPad Air (and possibly a new iPad mini), as well as updated iMacs with at least the 27-inch model carrying a high-resolution Retina display. OS X Yosemite is also likely to see its final overview before public launch, and one rumor has suggested updated Mac minis are also in the works and could see an announcement at the event.