The business world is buzzing this afternoon with news from multiple media outlets that Amazon.com will open a store in Manhattan this fall. If true, it's a big move for the ecommerce giant, but it isn't the company's first foray into opening a brick and mortar shop.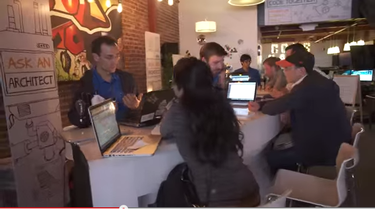 Earlier this month the company's cloud computing division - Amazon Web Services opened up the AWS Loft on Market Street in San Francisco. It's meant to be a place where techies can come and explore AWS's cloud services, get questions answered, view demos and get help form AWS architects. Check out a promotional video of the loft here.
The company actually opened the storefront over the summer on a trial basis. But this fall it announced that the storefront would reopen indefinitely.
So, as the parent company Amazon.com prepares for a big move into opening a storefront, perhaps it is taking some cues from its cloud computing division.