Beware those Apple terms and conditions
Spotted this one today both in my Facebook feed and on Reddit.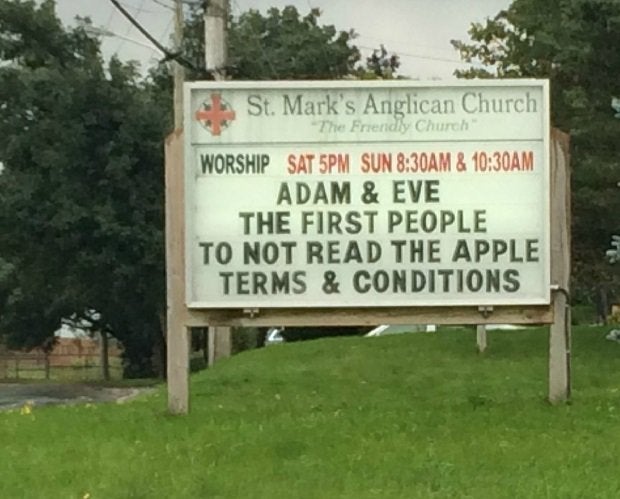 Seems "The Friendly Church" is also a funny one.
Don't Miss
In places normally filled with glowing Apple logos and Windows laptops, Linux users are becoming more...
IDG Contributor Network
Tech darlings come and go, and it won't be long until collaboration vendor Slack becomes a memory—like...
A review of 18 companies that offer free cloud storage
Resources
Video/Webcast
Sponsored

Video/Webcast
Sponsored

White Paper

eBook
Sponsored

White Paper