Beware those Apple terms and conditions
Spotted this one today both in my Facebook feed and on Reddit.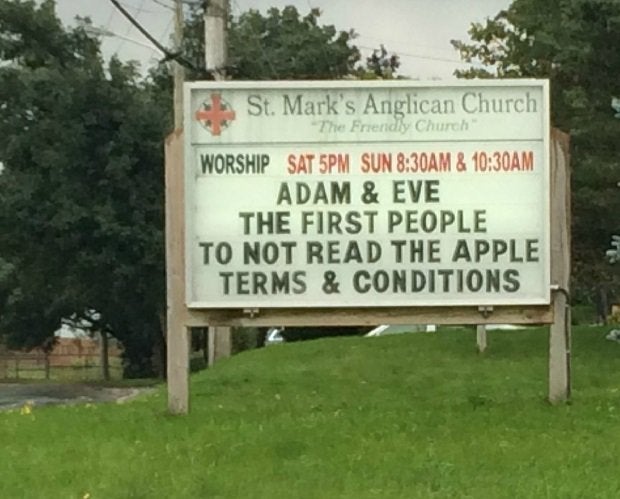 Seems "The Friendly Church" is also a funny one.
Don't Miss
One Cluster HAT, four Raspberry Pi Zeros, and one controller Raspberry Pi, and for under $100 you have...
A review of 19 companies that offer free cloud storage
The U.S. government reportedly pays Geek Squad technicians to dig through your PC for files to give to...