Just when you thought everything had been offered "as a service" in "the cloud" on comes along MakeSpace, a New York City startup that is giving a whole new meaning to the idea of cloud storage.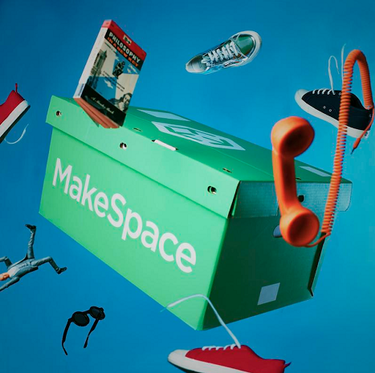 The company has a simple premise: For $25 a month MakeSpace will send you four boxes that customers pack up. A MakeSpace worker or partner will pick up the filled boxes and land in a warehouse outside of Manhattan. When you want one of the boxes back, customers go to the company's app and request that the box be delivered back. Usually it will come within 2 to 7 days.
MakeSpace calls it "clothes as a service." The idea is for people who live in cramped apartments who want to de-clutter. Nobody needs their winter clothes in the summer, or shorts in the winter, so why not store them in a warehouse… err, I mean "the cloud?" The boxes are three cubic feet and can hold 12 pairs of shoes, 30 shirts and 10 sweaters, or 70 paperback books, MakeSpace says. 
Once MakeSpace receives the box, it inspects it for any hazardous or illegal items and snaps a photo of the contents so that customers can see online what they stored in their boxes. The longer a customer stores their boxes with MakeSpace, the less expensive it is to get the box back.
The company started in 2013 and has received more than $10 million in venture funding. It's about as physical as the cloud can get. MakeSpace says that it's "Your closet in the cloud."