App o' the week: Simplenote makes keeping and sharing lists easy (and free)
And as simple as it is, there's a lot more going on under the hood ...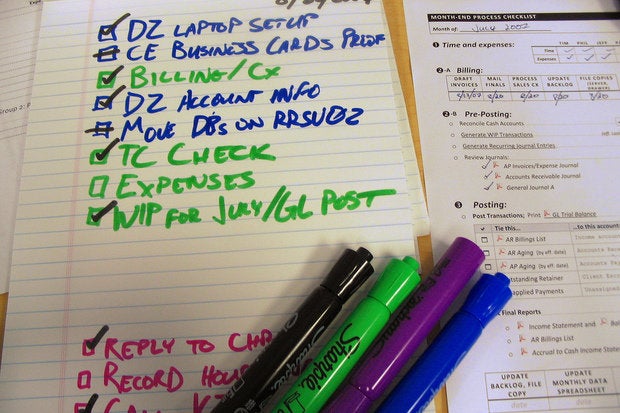 For a project I'm working on I needed to share a list of to-do's with my business partner. We were using a basic CRM solution but that turned out to be a little too much for what was a very simple list. After a little research I decided to try a free application, Simplenote published by Automattic, and much to my delight I found I'd stumbled over the perfect solution.
Simplenote is available as a free app for iOS, Android, OS X, and Kindle (but not for Windows) and can be accessed from the Web. On the Web site there are references to a premium plan but I couldn't find any further information; it appears that they may have dropped this version .
At first blush, Simplenote appears to be just what its name implies; a simple note keeping system and what makes it perfect for my purposes is that you can share and collaboratively edit individual notes. But while you can use it at that level it actually has a lot more going on.
For a start SimpleNote incorporates Markdown, a technique for including XHTML markup by using very simple inline notation along with versioning, Web publishing, sharing, sending by email, and downloading your lists in a ZIP file.

What's really impressive is  Simplenote synchronizes notes incredibly quickly between multiple end points with builtin encryption. This feature is driven by Simperium, a library for  iOS, OS X, JavaScript, Python, Ruby, and HTTP, that Automattic describes as:
… a data layer for developers. It instantly, automatically, and transparently circulates data everywhere it's needed, freeing developers to focus on building a great user experience and unique backend services … Using an older style of development, you typically pass messages to manually move data around, perhaps using a RESTful interface or WebSockets. These messages eventually cause your app's data and state to change. With Simperium, you just change your app's data as if it were local. The Simperium libraries and service work together to manage and update that data everywhere it's needed in a way that is efficient, scalable and secure.
If you decide to use Simperium you can build a system with up to 2,500 users for free! Paid plans start for 2,501 to 5,000 users at $99 per month with a load of additional features including versioning and analytics.  
So, I now have our project's to-do list in one note shared with my partner via the Web and a shopping list shared with the missus via iOS. Ah, we apparently need milk … the project will have to wait.
[mg]