Microsoft is enjoying a considerable effort on the part of testers for Windows 10, who are reporting a considerable number of bugs and helping push the new operating system along quickly.
Gabe Aul, engineering general manager for the Operating Systems Group at Microsoft, made his December blog update on Windows all about fixes and improvements, and there are a lot. He said that more 1.5 million registered Windows Insiders are banging away at Windows 10, about 450,000 of whom are considered "highly active." This is much higher than any previous public beta for Windows.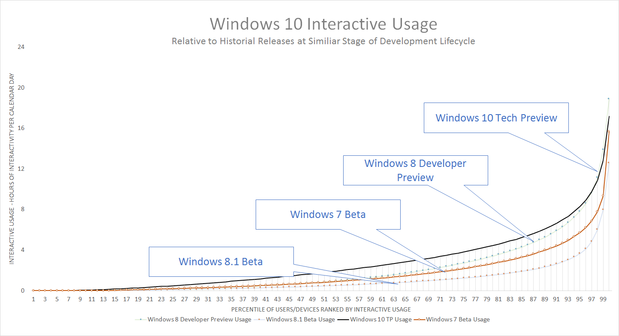 Microsoft has been receiving feedback from the Windows Insider Program in the forms of both bug reports and suggestions for changes/additions/improvements. Aul said that so far, Microsoft has fixed almost 1,300 bugs that were reported by users in the program.
"My favorite recent example of the latter is a bug that would have been really tricky to catch with test automation or by other means: In certain circumstances (very rare) the OneDrive icon in File Explorer can be replaced by the Outlook icon! That's the kind of fit and finish bug that real usage at scale by Windows Insiders helps us find and fix."
The bug reports are through three builds: 9841, 9860, and 9879. Some remain unfixed but are known to Microsoft and simply aren't urgent. And changes requested by users are making their way into the OS as well.
For example, we added the option to choose which folder is the default when opening File Explorer, which many of you requested. We also added the ability to turn off recent files and/or frequent folders in "Home," and added a little animation/transition when opening the Start menu, which were also frequently requested.
He also talked about fixing numerous kernel-level bugs and causes of blue screen failures, which have been greatly reduced from earlier builds.
Aul ended his post by saying that users will see a few new big things and a lot of small improvements coming in future builds of Windows 10. Rumor has it there will be a new build in January and a wider public beta in February.