You may have heard about Verizon's cloud going down last weekend, which the company caught some criticism for.
It didn't go down because of some unexpected technical glitch, but instead Verizon cloud engineers purposely shut it down for scheduled maintenance. What exactly required the company to shut down its IaaS cloud service for almost two days over the weekend? Installing measures to make sure their cloud never goes down again, Verizon said.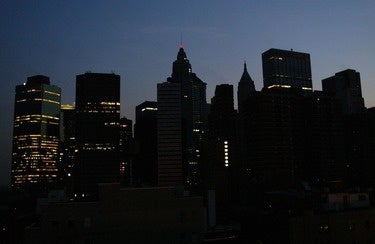 + MORE AT NETWORK WORLD: Which cloud provider had the best uptime last year? +
"In what might be considered a strange case of irony, Verizon today added Seamless Upgrade to Verizon Cloud," Verizon spokesperson Kevin King wrote in an email on Monday. "This functionality allows Verizon to conduct major system upgrades without interrupting service or limiting infrastructure capacity. Going forward, virtually all maintenance and upgrades to Verizon Cloud will happen in the background with no impact to customers."
The company's scheduled downtime impacted about 10% of Verizon cloud customers, who had been notified of the planned outage (Verizon Enterprise Cloud, Managed Edition and Federal Edition were not impacted). The cloud went offline at 1 AM on Saturday and was back up and running by 5 PM Sunday.
So Verizon says it doesn't plan on having any more planned service disruptions. Now it just has to worry about those pesky unplanned outages.