And another buzzword to the IT lingo that appears to have officially caught on: Devops.
It's basically the trend of software platforms that allows developers and operations professionals to streamline the creation of new applications.  Proof of the wave catching on is a major new venture capital financing round for CloudBees, a company that pivoted from the PaaS cloud world to the devops market. CloudBees is one of the growing number of startups and establishment players with their sights set on devops, with CloudBees primarily focusing on supporting and hosting the open source Jenkins project, a continuous delivery platform. What is Jenkins? CloudBees' website explains: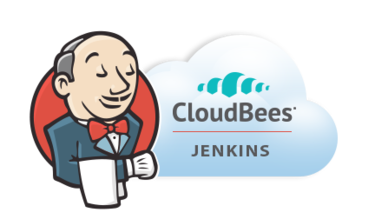 "Jenkins Continuous Integration (CI) server was created to manage and control development lifecycle processes of all kinds, including build, document, test, package, static analysis and many more. You can set up Jenkins to watch for any code changes in places like SVN and Git, automatically do a build with tools like Ant and Maven, initiate tests and then take actions like rolling back or rolling forward."
+MORE AT NETWORK WORLD: Top 10 rookie open source projects +
Basically if you're managing a team of developers, Jenkins can help keep everything properly in line across the lifecycle of developing new code. CloudBees will have competition in the devops market though: IaaS platforms from Amazon Web Services and Google Cloud Platform are adding devops features. AWs at re:Invent, for example, announced CodePipeline, CodeCommit and CodeDeploy, among others, all of which help developers launch applications in AWS's cloud. Google recently came out with CloudTrace and Cloud Monitoring, which helps users keep apps in the Google cloud up and running throughout development cycles.
CloudBees got its latest funding round from existing investor Lightspeed Venture Partners, which was joined by Matrix Partners and Verizon Ventures. Combined with three previous rounds of investments - the last two of which each brought in $10M - CloudBees has raised more than $50M in capital.
The investment is important for multiple reasons: 1) It's a validation of the devops movement and open-source Jenkins project 2) It reflects the desire of VC investors to continue supporting a company in CloudBees and providing it with a new infusion of cash after a major pivot 3) It's a recognition that the pure-play application development PaaS market can be a tough place for startups.