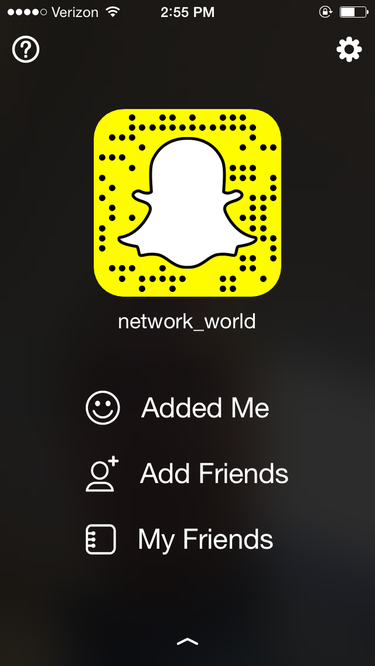 Mainly because Network World editors just don't have enough to do keeping up on the latest news and trends in networking, cloud computing, mobility and security, we feel compelled to pile on ourselves by establishing new social media accounts. After all, we know you want to hear from us wherever you are on the Web.
So we have Facebook, Twitter, Instagram, LinkedIn, Pinterest, Tumblr and even Google+ accounts. We're more active on some than others. Twitter and Facebook generate good back and forth with readers, some of the others not so much.
Now, we have a Snapchat account, too (using the handle Network_World).
MORE: Stanford marching band pays homage to homegrown Snapchat
It's not that we just realized the 4-year-old Snapchat (supposedly) self-destructing photo sharing app is hot. It's way up all of the top apps lists, including Time's Top 10 List last year. It's among the biggest data hogs among apps used in the United States, too.
Some of us use it in our personal lives. And our teenagers have been employing it for some time to get around being snooped on in Facebook.
But what really got us thinking more about Snapchat for work purposes is that the app maker itself recently blessed the idea of publications cluttering your photo streams with news clips.
Under its new Discover program, Snapchat is partnering with the likes of CNN, Cosmo and ESPN, which are formatting their content into video chunks easily digestible by users of the app. Reportedly, Discover is generating tens of millions of page views for publications.
We've requested permission to join the Discover game as well and are awaiting a reply.
In the meantime, feel free to let us know if you have ideas of how we could make good use of Snapchat, such as via its Our Story feature, to inform and entertain IT professionals like yourself.