At this point you'll have to take my word that it was the funniest video about the #snowpocalypse ever, because the work -- entitled "Facebook Statuses About the Boston Snowstorm With Sad Civil War Fiddle Music" -- has fallen victim to a copyright takedown after being featured here last week.
Seems the sad Civil War fiddle music, Ashokan Farewell, was not recorded during the Civil War but recently enough to still belong to Swinging Door Music, which near as I can tell means Jay Ungar, the song's composer.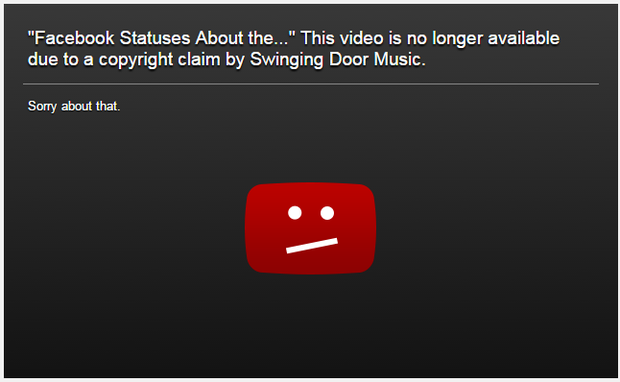 Contacted via Facebook, the maker of the video, Luke Palmer, was both disconsolate and resolute:
"Yeah, I'm bummed; just when it was starting to spread too. Swinging Door Music asked that it be taken down. I thought that using Ashokan Farewell for the sake of commentary and parody was covered by fair use. It was never my intention to profit or make money off the video, just make a few laughs. While I'm bummed, they had every right to remove the video if they wanted to. We are currently working on making a sound-alike rather than a verbatim recording."
Hopefully the new version is just as funny … and passes legal muster.