Breaking
Bacony goodness + math + 3D printing = an inedible endless Bacon Möbius strip
It's not for human consumption but is it art?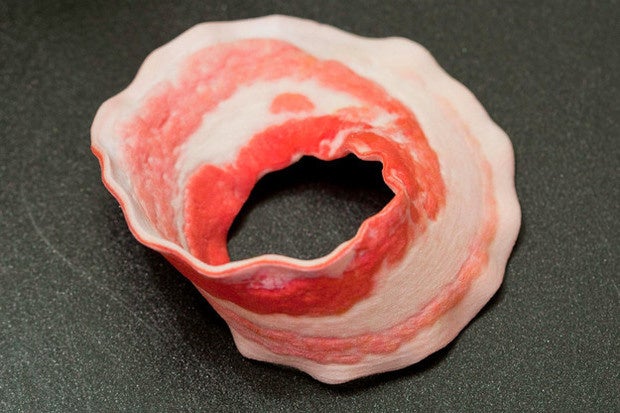 If you take a strip of bacon and twist one end through 180 degrees then join the two ends you get a piece of bacon with only one side, a Bacon Möbius strip. Cool. But if you want such a thing to adorn your desk (and who wouldn't?) then being made of real bacon would be, to say the least, a bad idea. So,  to memorialize this mathematical and culinary wonder, why not print a look-alike on a 3D printer? Why not indeed?
This exactly is what a designer with the handle "joabaldwin" created using the Shapeways 3D printing service.
Need one for your desk? It's 3.346" w x 3.024" d x 1.399" h (the precision is awesome) and it's just $19 ... 
Don't Miss
Avaya Networking is strong and can stand on its own, but ongoing financial struggles have hurt the...
The Free Software Foundation Tuesday announced a major rethinking of the software projects that it...
The U.S. government reportedly pays Geek Squad technicians to dig through your PC for files to give to...
Resources
White Paper

White Paper

White Paper

Video/Webcast
Sponsored

Video/Webcast
Sponsored