Edgar Antillon, owner of a Colorado barbecue joint called Rubbin' Buttz, had a dumb idea that he says started as a "joke:" Let's declare June 11 "White Appreciation Day," complete with a 10% discount for white customers. A scribbled sign was posted on the door.
And then, since not everyone finds racism funny, some took it out on the Rubbin' Buttz website.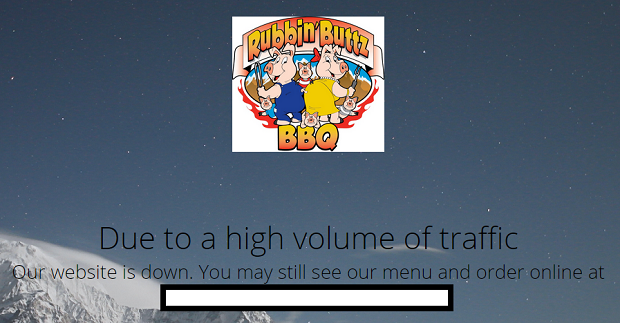 It's difficult to tell from a small sample size whether Antillon is as racist as his "joke" would indicate or merely a dunderhead without an ounce of common sense. Despite a wave of criticism, the eatery's Facebook page indicates that he's sticking to his guns, so the answer may be both.
What is certain is that his employees are going to have to deal with a boatload of needless nonsense brought on by the boss's needless nonsense. They'll probably lose business, which is easier on an owner than it is on the help.
If it hasn't started already, there will be online fundraising to help the "victimized" barbecue slinger and his truly victimized employees.
This sequence of events is easily predictable.