How could Apple resist buying a company with technology dubbed iGPS? It fits right in along with the iPod, iPhone and iPad, no?
While Apple doesn't feel compelled to announce small acquisitions that the SEC doesn't force it to disclose, news outlets this past week revealed that Apple has indeed snapped up a Bay-area GPS-focused company called Coherent Navigation that launched in 2008. Ironically, that company has fallen off the map, ditching its web presence, and revealing on its LinkedIn page that it has ceased operations.
Reports of the acquisition by MacRumors and others (Computerworld's Richi Jennings rounds up reaction here) have led to speculation about just what Apple might do with the company. Apple has been aggressive over the past couple of years in scooping up mapping companies, including Locationary, HopStop, BroadMap and Embark.
MacRumors writes: "One of Coherent Navigation's areas of focus was High Integrity GPS ("iGPS"), a system that combines signals from the traditional mid-earth orbit GPS satellites with those from the low-earth satellites of voice and data provider Iridium to offer greater accuracy and precision, higher signal integrity, and greater jam resistance. Iridium touts iGPS as having the potential to provide location information accurate to within centimeters."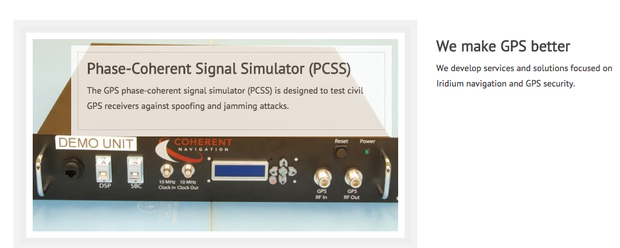 One commenter on the MacRumors piece was very fired up: "I predict Apple Maps will totally blow away Google Maps after the June 10th WWDC announcements."
Apple has moved away from Google Maps recently as the map data provider for iOS.
iPhone 7 meets Samsung Galaxy S6 Edge?
Another week, another iPhone 7 design concept. But here's a notion we haven't seen floated before: What would the next iPhone look like if it borrowed from the Samsung Galaxy S6 Edge Android smartphone? 
Designer Hasan Kaymak envisions what an iPhone 7 would look like encased in aluminum and featuring a bezel-less screen.
Another Apple analyst weighs in
Earlier this month the iPhone buzz-o-sphere dissected the latest information from relatively reliable Apple watchers from IHS China and KGI Securities. This past week, Citigroup's Jim Suva did the honors by sharing his take on potential iPhone features.
And as Boy Genius Report put it, the possible advances would make a splash:
"People often don't think of Apple's "S" upgrades as significant upgrades. But that might not be the case with the iPhone 6s and iPhone 6s Plus, a family of handsets that will reportedly bring several huge improvements to the table compared to their predecessors."
As summed up by Barron's, Suva expects the next models -- to be called the iPhone 6S and 6S Plus -- will boast A9 processors that are at least 25% faster than current iPhone CPUs as well as Gorilla 4 glass that will make the phones' sturdier. Also, as seems to be a consensus, Apple is expected to bring the haptics-happy Force Touch technology from the Apple Watch to the next iPhones, Suva says. 2GB of RAM and better camera technology are likely also on the way, he adds.