I've been covering Amazon Web Services for three years, but for the first time last week I got to speak with the man who helped build the company's cloud platform.
My wide-ranging interview with Amazon.com CTO Werner Vogels is a must-read for anyone who is following AWS and the cloud. There were three things that really struck me from the conversation though:
+ READ THE FULL INTERVIEW HERE: Amazon CTO on competing with Microsoft in the hybrid cloud, and keeping partners and customers happy (with video) +
AWS has been known as the market-leading infrastructure as a service provider, but it's also a great platform for building and hosting applications. So does that make AWS a PaaS? I asked Vogels: Is AWS an IaaS or a PaaS?
Vogels said customers don't care about definitions like that. They just want to get a job done.
I find this fascinating: AWS is clearly a PaaS, or at the very least has PaaS services. CloudFormation (which automatically launch services applications need) or BeanStalk (which scales up services as applications need them) to Lamdba (event-driven computing) and even DynamoDB (a NoSQL database) are all PaaS components. But AWS refuses to call itself a PaaS, instead Vogels uses terms like "server-less apps," which is basically synonymous with PaaS.
Why wouldn't AWS want to call itself a PaaS? Probably because it doesn't need to. AWS is the top dog in the IaaS market. Why try to associate with any other markets? Plus Vogels is probably right: For most customers the definition of IaaS vs. PaaS doesn't really matter.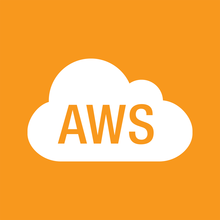 AWS wasn't initially targeting enterprises, but it is now
One of the most revealing questions I asked Vogels was the last one in the interview: What have you learned from building AWS into what it is today? He said that in the beginning they just built services and gave them APIs. Now, they have to do a lot more customer hand-holding to get deals done.
AWS has transitioned from being a developer-focused cloud to an enterprise-focused one. As part of that transition, AWS has built up its sales force, it now helps customers architect their clouds, and provides support. The answer emphasizes the company's efforts to target the enterprise market, and the challenges that come along with doing that. Just think - five years ago did Amazon Web Services have enterprise cred? It seems to now.  
AWS is serious about hybrid clouds – but it's not going to build private clouds
A frequent topic of conversation is when talking about AWS at a bar is: Would AWS ever sell a private cloud that customers can run on their own premises? If you read my interview with Vogels, it doesn't sound like that will happen anytime soon.
But, AWS is supporting hybrid cloud computing. AWS doesn't talk a lot about its hybrid cloud efforts (instead it mostly just publicly says that all workloads should move to the public cloud). But in my interview with Vogels he was more realistic, noting that some workloads will stay on premises. So, the company has built Direct Connect and Virtual Private Cloud, and tools that work on-prem and in the cloud like CodeDeploy , Storage Gateway and Identity and Access Management. Those tools though are clearly designed to help customers migrate workloads into the public cloud. Don't expect AWS private cloud for on-premises to be released anytime soon.