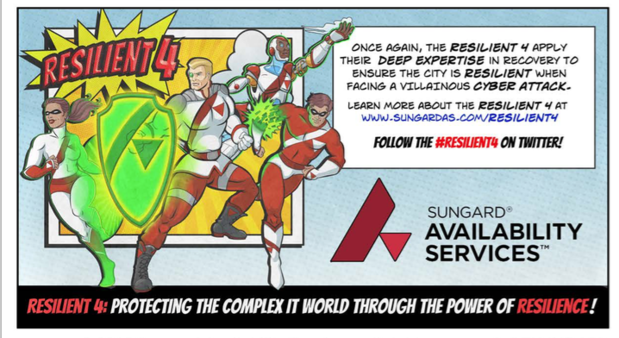 In the competitive world of the cloud, it seems vendors are looking for creative ways to get some attention in a market dominated by heavy-hitters such as Amazon, Microsoft and Google. So, cloud vendors including VMware and Sungard Availability Services have taken to comics to help tell their cloud story.
+MORE AT NETWORK WORLD: We ask Amazon CTO Werner Vogels – what are you doing to support hybrid cloud? +
Sungard's comics feature the "Resilient 4" – seemingly a parody on the Fantastic 4, (another) remake of which is in theaters this summer. It features superheroes such as Cloud, Disaster Recovery, Security and Business Continuity. In the July 2015 issue, the Resilient 4 fight off Monstros-IT. "With IT threats on the horizon, the Resilient 4 empower you to manage complex IT environments and keep critical apps, people and business available 24/7 as you prepare for the villains of tomorrow."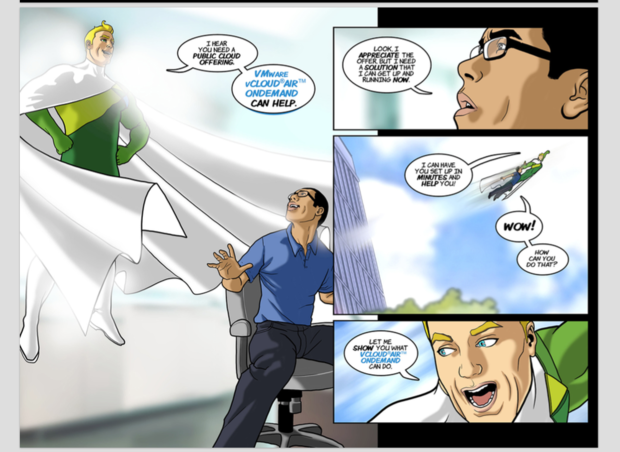 Meanwhile VMware has its own comic series featuring heroes who swoop in to rescue overwhelmed IT workers with the company's disaster recovery and vCloud Air on-demand infrastructure as a service.
Check out Sungard's comic strip here and VMware's first and second comic volumes here.
I wouldn't hold your breath about these comics being worth anything anytime soon though.