First Look
Brandcast: A CMS that makes managing a Web site portfolio simple (and much cheaper)
Built on a cloud with great user interface plus team-oriented and sophisticated content development minus traditional Web developers makes Brandcast a faster, cheaper content management solution
Managing corporate Web content where the organization has not one Web site but a portfolio of sites is quite common. With that comes the problems of the scale of content, controlling assets, maintaining a consistent look and feel, getting buy-ins, and all of the other messy stuff that comes with "going big."
Brandcast is a cloud-based content management system designed to handle these large scale challenges by providing support for hierarchical management of corporate resources (the system allows for unlimited content storage) with secure user roles and permissions. 
Two years in the making and designed for marketing teams, Brandcast, self-described as "a full-stack JavaScript platform that builds beautiful modern HTML5 web applications", is focussed on shortening development time and reducing overall site creation and management costs to between one half and one third of traditional Web CMS solutions. Brandcast also claims that a client can be provisioned and deployed within a couple of hours which includes training time.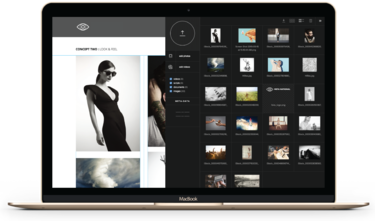 The content editing interface is a drag and drop, block-oriented, responsive model with components you configure to get the look and feel you want. Portfolio sites can be created from scratch or templates, duplicated from existing sites, modified, and managed. You can add custom code, for example to add JavaScript for functions not available in the system, but for the majority of marketing communications purposes Brandcast, as is, will deliver 99%+ of what you need. The resulting sites are mobile ready, provide sophisticated typography, use layout models (up to 12 columns), handle full-bleed images and video, allow for quick prototyping, and support real-time collaboration.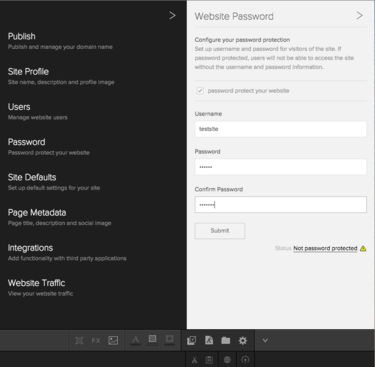 Brandcast also supports integration with third party services including Salesforce, Optimizely, Hubspot, Google Fonts, Typekit , Hoeffler, Google Analytics, Vimeo, YouTube, and Twitter, and the service's API allows for integration with any other Web-based service you need. The company plans to introduce electronic commerce support in the near future.
Typical pricing for Brandcast starts in the $1,000s for smaller projects and there's no limit to the project scale that can be supported. 
I'm very impressed with the service's functionality and usability. Rather than having to keep traditional Web developers in the loop (with all of the time overhead that usually entails), a marketing group can take charge of an organization's Web presence and evolve it much faster than is usually possible. If you're tired of your current Web development process and looking for a better solution, Brandcast has to be on your short list.