It probably really is time to switch the name of this round-up to the iPhone 6s and iPhone 6S Plus rumor rollup since those will almost surely be the names of what's coming next from Apple on the smartphone front, but before long, it'll be back to slinging iPhone 7 scuttlebutt anyway.
Apple officially issued invites this past week to a Sept. 9 event in San Francisco that is presumed to be for the unveiling of the iPhone 6S, iPhone 6S Plus and maaaaaybe, an iPhone 6C. The invite suggests that Siri might be able to give us a hint about the news, but when asked, Siri simply directs you to the Apple website, and you can guess how helpful that is. When we asked Siri specifically if she could give us a hint, Apple's smart voice tech suggested: "Look deep within yourself and you will find the answer."
Still looking...
WHAT ABOUT THE IPHONE 6C?
But about that iPhone 6C.
Some, like The Independent, citing no sources, say the iPhone 5C will be killed off when Apple announces its new Phones on Sept. 9, and that there won't be a 6C introduced.
iPhone Hacks suggests, based in part on reports from GizmoChina and its supplier sources, that there will be a 6C and that it will be much the same form factor as the plasticky 5C. The key to the device is that it would likely retain the 4-inch display that some users prefer to the bigger, bigger, bigger screens that are now in vogue, but the 6C would be expected to get a processor and camera boost over the 2013 model.
One possibility, according to Cult of Mac, citing a report from MIC Gadget, is that Apple could give the 6S and 6S Plus the Sept. 9 spotlight, then slide out a 6C model in announcement in October. A case manufacturer is the source of this rumor.
IPHONE CAMERA PICTURE
Excitement is building over anticipated advances to the iPhone's camera in the iPhone 6S/6SPlus and beyond. Business Insider reported that Apple is planning a 12-megapixel iSight rear camera that boasts a bigger sensor for light intake and that uses five-element lenses that will enable much better quality photos than the current 8mp variety.
Such a camera upgrade would get the iPhone's picture taker much closer to those included in OnePlus and Samsung Galaxy S5 devices.
Reportedly on tap for the iPhone 7: A 6-layer lens.
Meanwhile, the iPhone's FaceTime camera looks bigger, according to photo leaks published by 9-to-5 Mac, which says that flash capabilities will also be coming soon so that you can shoot selfies in the dark. That's not going to get anyone in trouble of course. 
FEAR THE WALKING DEAD AND THE IPHONE
A blog called HitFix has zeroed in on the use of technology in the first 2 episodes of AMC's new Fear the Walking Dead TV series to pin down when the zombie outbreak began, and according to the evidence, it has settled on winter 2012.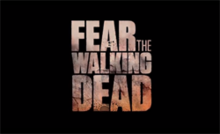 n one scene from Episode 1 when dad Travis calls son Chris, the young man answers using what HitFix detects is an iPhone 4 or 4S, based on the "wide docking port and squared off shape." Another scene shows teachers gathered around what appears to be an iPad 2, which was released in March of 2011. But other indicators, such as a lack of certain holiday decorations and the clothes being worn by characters, add up to a winter timeframe in LA.
Then again, maybe the schools just have older tech and the same with the kid? Of course, if they'd only had the much anticipated Force Touch or other magic that's supposedly coming in the iPhone 6S and 6S Plus, maybe the outbreak could have been nipped in the bud.
LATEST IPHONE 7 CONCEPT VIDEO
Okay, enough of iPhone 6S and 6S Plus. I still need to justify titling this post an iPhone 7 rumor rollup. Here's a slick new video, via AG, that envisions an iPhone 7 with iOS 9, face recognition, a 16mp camera, waterproofing and a 4.9-inch edge-to-edge screen.