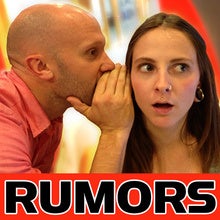 The clock is ticking to squeeze out rumors about Apple's next iPhones before its scheduled Sept. 9 news event, and sure enough a few have beaten the deadline.
Although it seems as though many of the iPhone 6S and 6S Plus details have already been leaked (here's a good roundup from NW contributor Yoni Heisler), from the addition of pressure-sensitive Force Touch to much improved camera technology. So the latest leaks are actually about the NEXT iPhones, the purported iPhone 7 of 2016 fame.
INTO THE LOOKING GLASS
DigiTimes reports that its supplier sources say Apple may be going back to glass-on-glass technology for its iPhone 7 displays, jilting the in-cell technology that's been used since the iPhone 5 debuted. Among other things, G/G is said to make it easier to build bezel-free smartphones that can exploit touch-sensitive technology from edge to edge.
Tech Times, citing the DigiTimes report, adds that G/G technology could help Apple boost the resolution of its next-generation iPhones:

Moreover, in-cell displays make it harder for Apple to increase the resolution of its iPhones. The iPhone 6 currently has 750 x 1,334 pixels. Meanwhile, Sony just unveiled the Xperia Z5 Premium, the first smartphone in the world to sport a 4K display.
3D Touch Display
It's been expected for some time now that Apple would introduce pressure-sensitive Force Touch technology into its new iPhones, extending the capability from the Apple Watch and latest MacBooks. But 9-to-5 Mac writes that the technology will be improved in the new iPhones, as 3D Touch Display.
According to the blog:
While the MacBook trackpads and Apple Watch sense two levels of pressure, the differentiation between a tap and a press, the new iPhones will actually sense three levels of pressure: a tap, a press, and a deeper press, according to sources.
iPhone Hacks, citing the 9-to-5 report, is most excited about the Taptic Engine, that can give users physical feedback.
WHO THOUGHT 6S MEANT ANYTHING?
An ad agency with locations in New York City, Toronto and Vancouver called 6S Marketing is pleading with Apple to not use "6S" as part of its new iPhone model name, and you know they're serious because they've even carved out the #WeAre6S hashtag and WeAre6S.com website.
"We named the company 6S because it sounds like 'success,'" explains 6S Marketing President, Chris Breikss, in a press release. "The name came from a custom license plate on a Mercedes that my father and I spotted when I was 11 years old — it read SSS SSS. After much deliberation, we realized that translated to 'six-esses,' or 'successes.' Years later, that eventually became the name of our company."
No doubt Apple can't match that story with its reasons for naming the phones the 6S and 6S Plus if it indeed does so.
It's true that if you do a Google search on 6S all you come up with is Apple iPhone 6S rumors. Then again, maybe that's the way it's always been. Though the ad agency has been using the 6S name since 2000, so maybe it used to pop up for anyone who would have had any reason to stick that number/letter combo into the search bar.
6S's publicity campaign (i.e., stunt) includes an open letter to Apple and a billboard in Times Square.