First Look
proDAD's Mercalli and ReSpeedr: Video tools to remove jitter, wobble, jello then add time lapse and SloMo
Does your action video looks shaky and generally unwatchable? This is how to fix it without going broke.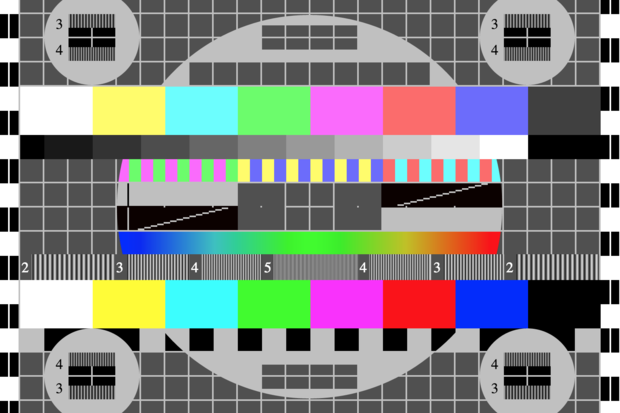 Unless you're using really expensive gear with professional booms or completely stable mounts to shoot action video, you're going to wind up with footage that wobbles and jiggles often to the point of unwatchability (even with the professional gear, unwanted effects aren't completely avoidable). You see a lot of this type of subpar content from sports videos where a camera is attached to a runner or a mountain biker while video from drones often suffers from "jello" from unbalanced propellers.
If these are problems that affect your video projects I have the answer, proDAD Mercalli V4 SAL+ software, which smooths video jitter, wobbles, and shake as well as removing CMOS sensor distortions.
Mercalli, which is only available for Windows, is easy to install and when you run the program it looks for a GPU and if one isn't available warns you that its performance will be slower and the results less polished. 
To process a video you can either drag and drop from Explorer onto the edit window or use the file browser and import formats include mov, mpg, mpeg, mp4, mts, m2t, m2ts, m2v, avi, wmv, mxf, vob, vcd, 3pg, Canopus DV, and Canopus HD.
Once your clips are loaded into the Media Bin you then start the analysis process which examines the footage frame-by-frame to measure the shift, roll, CMOS sensor response, zoom, tilt, and zoom-in between frames. You can tweak a large number of parameters that affect how things like panning shots are smoothed, how tilting is corrected, and so on, then render the result. On one of my non-GPU equipped laptops the rendering of a 46 second test video took an hour so having a GPU is highly advised if you, like me, are impatient. 
Mercalli has lots of presets for different camera types such as sports cams and forensic cameras, fisheye correction for generic as well as specific cameras (including most GoPro models), and rolling shutter compensation for general and specific cases.  Mercalli also has a simple editor so you can create clips for assembly in other editors and you can export in HEVC/H.265 (mov), H.264/AVC (mp4 & mov), Motion JPEG (mov), and Apple ProRes (mov) and Dolby AC-3 audio is supported. Supported video resolutions include Standard Definition (640 x 480, 1024 x 764, 720 x 480), High Definition (720P, 1080i, 1080p), and Ultra High Definition (2.7K, 4K).
The results of using Mercalli with otherwise horrible footage are amazing as you can see from the company's promo reel. In my tests I was able to get good results quickly but to get the best results requires some experimentation and familiarity with the software; that's not to say it's hard, just that as with any sophisticated application learning the ins and outs delivers the best results.
proDAD also has another neat video processing tool: proDAD ReSpeedr, a Windows-only tool for slowing videos down (SloMo) as well as speeding them up (time lapse)and, in the process making them look good. 
The problem with most slowed down videos is that there is no interpolation between frames so if you have two frames 1/30th of a second apart (30FPS) and you want to slow that down to, say, the equivalent of playing back 900FPS at 30FPS (that's 30 times slower), a slowdown of 30 times, you'd have to add 29 frames between each original frame … but what with? If you fill, say, 14 frames with the first frame and 15 frames with the next, you'll wind up with 30 copies of each frame which will slow down the video but make the action very jerky. 
The answer is to interpolate between frames, in other words, make up what would have been there if the intermediate frames had actually been recorded. Unfortunately, that isn't a simple process. You run into all sorts of issues such as what to track between frames (is a pixel change due to an object moving or is the camera moving?).
Speeding up video is similarly tricky; you have to skip frames and unintelligent removal results in the same kind of problems that unintelligent slowing down does; jerky, blurred movement.
ReSpeedr uses optical flow analysis to solve both cases and the results are amazing. You can make your video 50 times slower or increase it to be 50 times faster and you use the built-in editor to speed up and slow down within the same video clip and trim the clip for just the sections you want to keep. Again, check out proDAD's show reel: 
ReSpeedr is as easy to install as Mercalli and it's interface is very similar. It also benefits hugely from GPU acceleration and supports the same input formats and output resolutions as Mercalli but only mp4 and mov formats are available for output. Sequences of still images (for example from DSLR time lapse capture) can also be used and ReSpeedr supports jpg, tif, png, tga, gif, bmp, and dpx formats. 
So, you might be thinking that with level of sophistication these products have to be pricey but, nope, there you're wrong; Mercalli is priced at $299 and ReSpeeder at $99. The combination of products is every action cam and time lapse enthusiast's dream. proDAD's Marecalli and Respeedr get a Gearhead rating of 5 out of 5.