Apple is re-entering the living room with the 2015 Apple TV, a new set-top box that streams video, plays games, and uses Siri to answer your every entertainment whim.
+ Find out what Apple did to the new iPad +
The last time Apple upgraded its living room hardware was more than two years ago, and even that was a minor refresh of the 2012 Apple TV. The new version is a significant upgrade, packing more powerful hardware and a full-blown app store.
Similar look, new apps
At first glance, the new Apple TV sports a similar interface to that of its predecessor. A strip of recommendations sit on top, followed by a list of apps underneath. The big difference now is that there's an entire App Store, rather than a preset list of Apple-curated selections.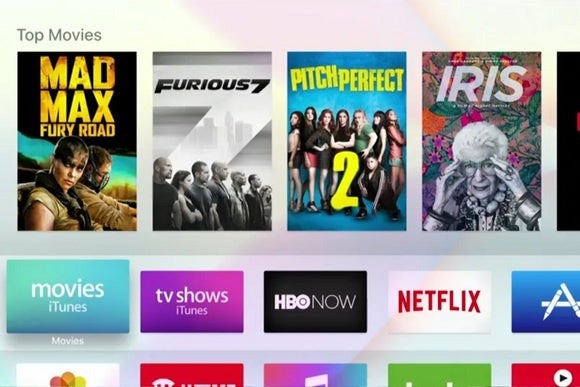 Apple has also refreshed the look and feel of the software, ditching the staid black background of the old Apple TV, and using lighter colors and transparency effects.
Siri-powered
Beyond the visual interface of Apple TV lies one that's entirely controlled by Siri, Apple's virtual assistant. You can use Siri to open apps by voice, or ask for specific movies, TV shows, or actors. Drawing on iOS 9's cross-app search features, Siri will be able to dig up content from individual apps such as Netflix, Hulu, HBO Now, and Showtime.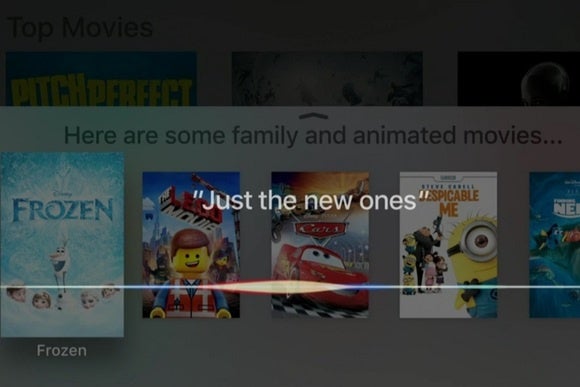 While Apple TV isn't the only media streamer with cross-app search, the secret sauce with Siri is its ability to interpret natural-language requests, even highly specific ones such as "Show that Modern Family episode with Edward Norton." You can also ask for specific genres, and narrow down the search with requests like "just the latest."
A new kind of remote
The new Apple TV remote is a sharp departure from the previous one—and from all other media streamer remotes, for that matter. Instead of directional buttons, Apple's remote uses a touchpad for navigation, letting users swipe to move through menus quickly.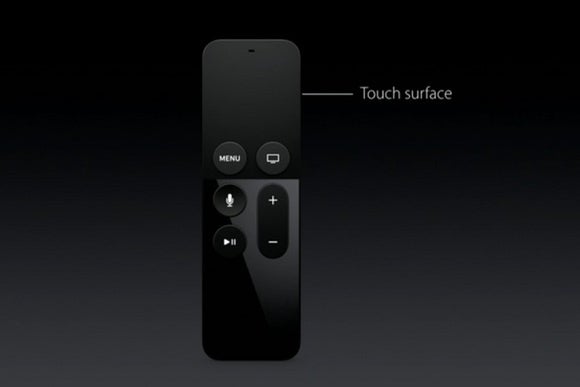 The remote does have a handful of physical buttons, however: a home button, a Siri button, a play/pause button, and a volume rocker.
Gaming out of the box
Apple is touting Apple TV as more than a media streamer. It's also a lightweight game console, following in the footsteps of Amazon's Fire TV and Google's Android TV platform.
The difference here is that Apple is building a console around its default, bundled remote instead of requiring users to bring their own controller. Onstage, Apple brought out the developers of Crossy Road to show off a multiplayer version of its iOS hit, and Rock Band developers Harmonix demoed a rhythm-sports hybrid game where players swing the remote like a baseball bat (similar to Nintendo's Wii remote).
Pricing and release date
Apple hasn't given an exact release date for the new Apple TV, but says it'll launch in late October. The base model will cost $149--more than twice the price of the current model--and will have 32 GB of storage. A 64 GB version will cost $199.
This is a developing story. Stay tuned for more details on the new Apple TV.
This story, "New Apple TV: Siri and the App Store are the stars of Apple's new set-top box" was originally published by Macworld.