myCharge RazorPlus: Perfected portable smartphone power
Backup power at a great price in a great package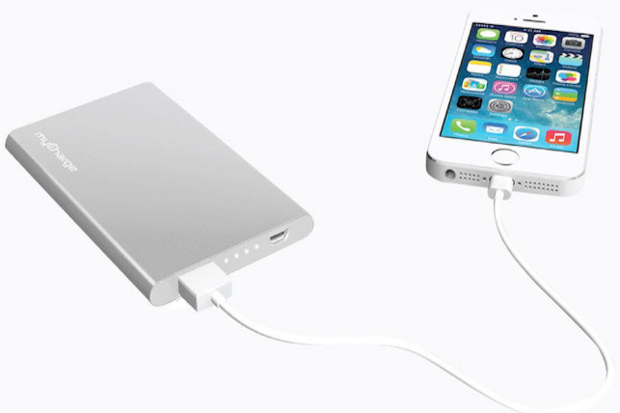 I know, I know, portable power packs to keep your smartphone running when you're out and about are pretty commonplace these days but I recently tested a product, the myCharge RazorPlus, that I really like for three reasons: First, at 4.3 in x 2.6 in x 0.3 in  and 0.22 lbs it's light and ultraportable. Second, its 3000mAh Lithium Polymer battery provides about 13 hours of extra talk time for your smartphone. Third, at $49.99 it's very well-priced.
Available in red, blue, pink, or anodized aluminum (the most elegant choice) The RazorPlus has a single 1A out standard USB port and a microUSB port for charging. A nice touch is the power reserve display; just shake the RazorPlus and LEDs next to the ports light up to show what's left.
The RazorPlus is claimed to be able to hold a charge for up to a year and has two siblings, the RazorMax ($69.99) and the RazorUltra (99.99). These power packs both have two USB ports and with 6000mAh and 12000mAh capacities respectively and can power tablets as well as smartphones. I've only tested the RazorPlus and I highly recommend it. Nice design, nice spec, nice price.