A Twitter user reports that Facebook is down, which leads me to do what I always do in such situations: check with the website DownRightNow.com to see if the report is indeed true.
And for the first time in memory, DownRightNow fails me … because DownRightNow was down right then. Coincidence? Or too many Facebook users doing as I did?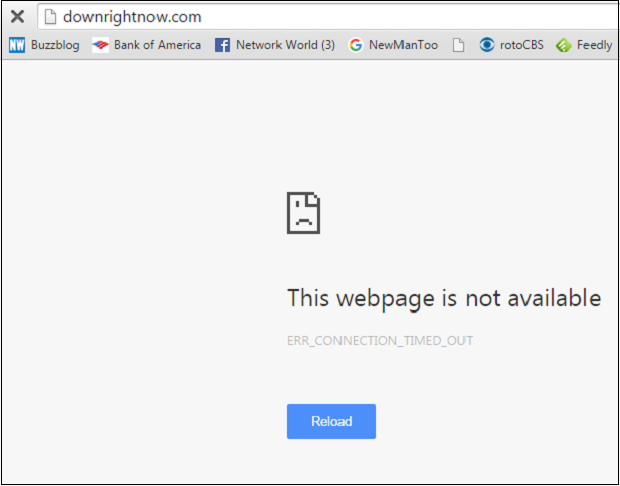 Both Facebook and DownRightNow are no longer down, at least for me, but someday something like this is going to be the death of the Internet.
(Update: The problems with Facebook may be continuing for others, however, according to Twitter and news sites.)