Back in July I did something I hardly ever do: I ordered something frivolous. Inspired by a blog post I wrote in May about a new Reddit-inspired venture with the gnarly name of Narwhal Bacon Box, I actually decided to plunk down about $30 and give this monthly treasure box subscription service a whirl on a one-month trial basis.
For the uninitiated, services like this ship out boxes of stuff based on themes like Fear, Battle and Fantasy, and include all sorts of items, from T-shirts to games to inflatable crowns. As I mentioned in my earlier post, it's kind of like scoring swag from a trade show without having to suffer through the sales pitches at the booths or tables.
MORE: Hottest enterprise network & computing startups of 2015
But now in October, I've yet to receive my Narwhal Bacon Box delivery, and apparently I'm far from alone. I was reminded to check back on this after coming across some spam from Loot Crate, a geeky goodies subscription service that's been around for a while now.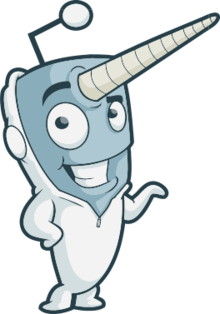 I guess I should have been concerned about NBB from the start when I received email on July 28 informing me that my box would arrive in mid-July. Oh, maybe they meant 2016? 
In early August though I received email from NBB alerting me to the fact that things had been delayed. Impressive customer service I thought at the time.
July's "reddit Startups" box has been delayed due to a retail partner conflict. We're working to get these boxes out ASAP. In an effort to make up for the delay, we're giving away a free month to all of our members - regardless of your current membership status you will receive a free month on us.
The note ended with: "Our August box will not be delayed."
But I've followed up by email a couple of times since then, and have received no response -- or delivery.
(UPDATE: NBB did comment via Facebook when I posted a link to this blog post, and assured me they are working to resolve their issues. A link I plopped onto NBB's Facebook page appeared not to stick...)
Others have come up similarly empty-handed, as can been seen in the stream of angry messages on NBB's Facebook page.
One disappointed customer cancelled his subscription and wrote: "FRAUD ALERT - If you guys have signed up to Narwhal Bacon Box, get your refund now. You're not getting your boxes and these fools are too incompetent to know they're done for."
Another wrote: "I was putting a lot of hopes in you, but you've only disappointed me so far."
NBB reps have responded to some of the comments (as recently as this week), begging for forgiveness and patience (i.e., "we've had serious delays and we understand our members' frustration. We're doing everything we can to ship July and August boxes out ASAP together.").
Apparently some subscribers (not me) did receive an update on things from NBB in mid-September as well. The startup also promised update emails every 3 to 5 days on its status, but I've seen nothing of the kind.
More bad signs: The NBB Facebook page cover photo is still stuck promoting the July box of Reddit-themed content. And the company's website is highlighting the seriously mysterious August collection of Kickstarter-themed contents and featured as of this writing a ticker atop the page with a countdown of 8 days plus for the September box. Yup, it's Oct. 1.
Narwhal Bacon Box's business is built on the element of surprise. The biggest surprise at this point will be if anything actually shows up from them.