While the dangers of obliviously walking around while yapping on or staring into your cellphone have been well documented, a new app from the University of Kansas at least gives you a good reason to be looking down while you've got your iPhone in your hand.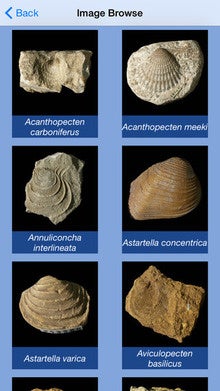 The new -- and free -- Digital Atlas of Ancient Life app for iPhones and iPads is designed to help you ID fossils that you stumble across in the wild.
"We're interested in making our science more accessible to the general public," said Bruce Lieberman, a University of Kansas professor of ecology and evolutionary biology who is the primary investigator on the National Science Foundation grant that backed development of the app, in a statement. "We know people are captivated by paleontology and interested in fossils. The app links to pictures, maps and information about how long ago fossils occurred. We thought, 'Hey, when people are out finding fossils, they're not on their computer.' They might be out walking, pick up a fossil and think, 'Cool! What species is this? Where have others like this one been found?'"
The app, designed with students and teachers in mind, exploits KU's ongoing digitization of its own historical collections. 
The app focuses on fossils from the Pennsylvanian period 290 million years ago, with fossils common to Kansas and the Midwest; the Ordovician period, with fossils often found near Ohio; and the Neogene period with fossils usually located the Southeastern U.S.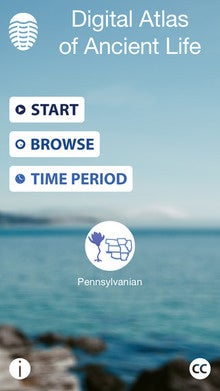 MORE: Computing fossils -- Old Tech Holding on for Dear Life